---
Reuters are reporting that Korea Gas Corp's move to seek arbitration over the terms of a LNG contract comes as Asian buyers are putting pressure on producers to grant more flexible supply terms.
Most of Asia's LNG is supplied under long-term contracts that ensure buyers get regular supplies through fixed monthly cargoes and grant producers a steady stream of revenue.
Before 2015, when supplies were tight, buyers were willing to sign up to terms that allowed them little flexibility on price and volume. But with supplies now more abundant, LNG buyers are demanding changes.
There are three sticking points which buyers are contesting.
Take it, or pay anyway
LNG buyers receive fixed monthly volumes. Even if a buyer cancels a cargo due to a period of unusually low demand, payment is still due under so-called "take-or-pay" obligations.
Most Asian long-term supply contracts contain "destination clauses" which prevent buyers from on-selling LNG to third parties.
The slope
To protect buyers and sellers from sharp price swings, the LNG under most long-term contracts is indexed to oil under what are known as "s-curves".
When oil prices rise quickly, the s-curve grants buyers a "slope" once oil has reached a pre-defined level, under which the price for LNG rises more slowly and with a time-lag.
Sellers of LNG are granted a similar "slope" which slows down a price fall in oil, once crude has fallen to a certain level.
Buyers prefer a flat slope at high oil prices, while LNG producers and sellers prefer flat slopes at low oil prices.
In most existing contracts, a slope of around 15 percent of oil prices is applied under a time lag verus crude of several weeks or even months.
Many buyers are now asking for a lower slope of 11% to 12%.
At current prices for Brent crude oil of around US$63 per barrel, a reduction of the slope from 15 percent to 12 percent for buyers would lead to a fall in the LNG price of US$2 per mmBtu to US$7.50 per mmBtu.
Arbitration
Many LNG supply contracts span years, some even decades. Typically, a window for review is allowed at defined periods.
Should no agreement be reached during such review periods, the contracts include the possibility of going into "arbitration", where both sides agree an arbiter to resolve the dispute without involving a legal court.
Between 2008 and 2014, European utilities entered into dozens of cases against producers at specialist courts in Paris, London and Stockholm, mostly winning awards in their favour.
The KOGAS case against North West Shelf is Asia's first LNG arbitration.
The Singapore International Arbitration Centre (SIAC) is lobbying to become Asia's key LNG arbitration centre.
Read the article online at: https://www.lngindustry.com/liquefaction/13022018/the-three-sticking-points-of-long-term-lng-contracts/
You might also like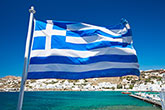 Bulgartransgaz EAD will analyse all opportunities to invest in a second LNG terminal in Greece, as announced at the 23rd World LNG Summit & Awards held in Athens.