---
MHI Group has announced that its efforts to compete for world scale LNG liquefaction trains continues to progress with the completion of successive technical qualification, conducted by oil majors and engineering companies.
To date, a number of major LNG players, such as ExxonMobil, Shell and Total, as well as key engineering contractors, such as Bechtel, have all completed extensive qualification studies on Mitsubishi Hitachi Power Systems' (MHPS) 120 MW H-100 gas turbine for use as the mechanical driver in conjunction with well-proven compressors of Mitsubishi Heavy Industries Compressor Corp.
Hiroaki Osaki, President of MHI America Oil & Gas Division, said: "Acceptance of our LNG Solution by customers around the globe is a real boost for the MHI team.
"The H-100's two-shaft design provides tremendous end-user benefits in terms of production flexibility, due to its high efficiency and wide operating range. Combined with its class-leading power density, our customers will see a step-change in lowering their production costs by taking full advantage of the potential economies of scale. For on-shore applications, our heavy-duty gas turbine is expected to yield the lowest total installed cost, lowest total lifecycle cost and highest reliability in the industry."
The H-100 driver combines the efficiency and variable speed operation of an aeroderivative, with the durability, reliability and lower emissions and maintenance cost of a heavy-duty industrial gas turbine. In the statement, MHI claims that the ability to re-start under full settle-out pressure without requiring a large external starter/helper motor, makes the H-100 the most compact, trip-tolerant driver in its class.
MHI group adds that it is now marketing its H-100-driven main liquefaction solution in single, standalone 1x100% strings or multi-unit large scale trains.
Read the article online at: https://www.lngindustry.com/liquefaction/12032019/mhps-h-100-gas-turbine-gains-momentum-with-multiple-qualifications/
You might also like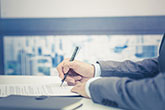 In its efforts to further boost natural gas utilisation in the country and enhance Nigeria's gas revenue, NNPC Ltd has signed two major agreements to deliver LNG to the domestic gas market and the international LNG market.