---
Golar LNG Ltd has announced a number of organisational changes, citing a need to move away from traditional approaches to executing LNG projects.
In the statement, Golar claims that its main focus is the maximisation of the utilisation and rate levels of LNG carriers, and seeking work for the floating storage and regasification unit (FSRU) fleet. In the long-term, the company seeks to ensure that:
Golar Hilli is developed on time and within budget, and commences its operations successfully.
It capitalises on its ability to develop future FLNG projects.
It explores the development of a downstream LNG company, comprising the implementation of strategic LNG entry points in emerging markets. To begin with, the company – Golar Power – would have a number of opportunities, including participation in a 1.5 GW power state in Sergipe, Brazil, backed by a PPA contract lasting 25 years. Golar Power will aim to deliver LNG solutions to new markets. Golar is planning to secure external funding to provide additional capital for the company. At present, it is in talks with a private equity fund to discuss the possibility of jointly developing the company.
The organisational changes include the following:
Oscar Spieler, who has been responsible for the development of the company's Hilli floating LNG (FLNG) project, will become CEO, replacing Gary Smith. Spieler served as the company's Chief Executive between July 2009 and June 2011. He was educated as a naval architect, and has had success in delivering a number of offshore and shipping related projects. He was experience with Bergesen and DNV, as well 16 years in the John Frederiksen controlled Seatankers Group, where he served in several roles, include as Chief Executive of Frontline, Golar, Sea Production and Sea Lift.
Doug Arnell, who previously served as CEO of the company until January 2015, will remain as a senior advisor and will assist Spieler. He has a background in LNG commercial activities with companies such as Enron and BG Group, as well as Golar. Recently, he helped develop and structure the Cameroon FLNG export project.
Krzysztof Zielicki has been engaged to structure the company's cooperation with Schlumberger. Zielicki previously served as the Global Head of M&A and Strategy at Rosneft, and holds a degree in quantum mechanics from the University of London (as well as several post graduate diplomas). Before his work with Rosneft, he spent 25 years with BP, and served as the Vice President of Development at TNK-BP. Having been involved in a number of acquisitions, joint ventures (JV) and divestments, and coming from Rosneft with a production of almost 5 million barrels equivalent per day, he brings upstream experience to the company.
Eduardo Antonello will be responsible for the structure and development of Golar Power, and has been developing the Sergipe project since its inception. He has previously served at Cargill, Schlumberger and Seadrill. At the latter, he helped established the company's Brazilian operations and developed an organisation that operates a total of seven ultra-deepwater rigs. Antonello also developed a JV with SapuraKencana, and contracted six pipe laying vessels with Petrobras. He is also a partner in Magni Partners, which was founded by Tor Olav Troim.
Golar claims that these changes will help to improve the company's ability to execute its various projects.
Edited from press release by David Rowlands
Read the article online at: https://www.lngindustry.com/floating-lng/11052016/golar-lng-announces-organisational-changes-2428/
You might also like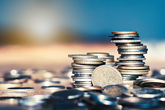 Snam and BW LNG have finalised the acquisition by Snam Group of 100% of the share capital of FSRU I Limited for a total consideration of approximately US$400 million.