---
The significant decline in the price of oil since mid-2014 is having a dramatic effect on the global energy sector, including the LNG market. This article will look at market trends in relation to LNG exports and imports, chartering of LNG carriers and LNG bunkering developments, to see how they may be affected in the short, medium and long-term by lower oil prices. The article will consider possible effects across the LNG sector, and examine whether different types of projects, and their respective phase in the development lifecycle, may enable them to ride the storm more comfortably.
Liquefaction plant developments in a lower oil price environment
Approximately 150 billion m3 of LNG liquefaction capacity was under construction as of May 2014, up from 130 billion m3 in 2013. Before the fall in oil prices, significant further growth was projected. It may be too early to conclude what the long-term impact of sustained lower oil prices will be on the future growth of the LNG industry, however certain consequences are already evident.
Lower oil prices are having an impact on the development of new liquefaction projects. For example, plans by Chevron to significantly reduce spending on the Kitimat LNG project in Canada, were reported in early February 2015, citing both the drop in crude oil prices and increased global competition as reasons for its decision. Other reports suggest that Pacific NorthWest LNG, a joint venture led by Malaysia's state-owned Petronas, has deferred the expected date for the Final Investment Decision (FID) for its NorthWest LNG project until 1Q15, and that BG Group has 'paused' its Canadian LNG development. A similar pattern has emerged in other parts of the world, with Anadarko reportedly deferring FID for its Mozambique LNG project to the second or third quarter of 2015, and Excelerate Energy reportedly putting on hold its floating liquefaction terminal project in Lavaca Bay, 30 miles southeast of Victoria, Texas, US.
Nevertheless, the outlook remains promising. The government of British Columbia (B.C.) has committed to a goal of three LNG facilities in operation by 2020 and the situation has been closely monitored by the Canadian government, keen to ensure the development of LNG exports. In this context, on 19 February 2015, Prime Minister Stephen Harper announced federal tax breaks that will be in effect for nearly 10 years for B.C.'s nascent LNG industry, reportedly saying that lower taxes on industry players will spur economic activity. This is good news for the Canadian LNG industry. For Mozambique, although an initial delay has been indicated by Anadarko, the scale and size of reserves will assist with economies of scale and the country is strategically located close to the Indian market, as well as other LNG import emerging markets further afield, all supporting a positive outlook for project development.
Delays to anticipated FID dates are, in any case, not unusual in the LNG industry. Large scale, long-term, strategic gas projects require significant amounts of capital expenditure. As such, companies are reluctant to take major FIDs at a time of significant uncertainty regarding future oil prices, particularly against a backdrop of recent significant cost overruns at certain liquefaction projects, particularly in Australia.
There is no going back for other LNG export projects further down the development track, particularly where FID has already been taken, commitments have been made to governments, construction contracts signed, and the LNG value chain has been put in place. Business will continue, but with a need to mitigate adverse effects arising from lower revenues from LNG sales. In the case of the US, for example, it is anticipated that there will be…..
This article originally appeared in the April 2015 issue of LNG Industry. To read the full version of this article, sign in or register for a free subscription today.
Written by Nick Prowse, Claire Wilby, Scott McCabe and Thomas E. Valentine, Norton Rose Fulbright. Edited by Callum O'Reilly
Read the article online at: https://www.lngindustry.com/special-reports/16042015/weathering-the-storm-602/
You might also like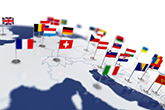 GTT has received an order from Hyundai Samho Heavy Industries for the tank design of two new LNG carriers, on behalf of a European shipowner.