---
Pakistan is currently passing through the most difficult phase of its economic history. The country's acute energy crisis is posing a serious predicament for its feeble economy and volatile national security. Pakistan's energy requirements are outstripping supply. As a result, urban centres are witnessing power outages for 10 – 12 hr and rural areas face up to 18 – 20 hr of power outages every day. As the situation stands today, the energy shortfall has reached a height of 9000 MW – almost 50% of the national demand. With an increase in urbanisation of the population and the successive rise of new industries and other corporate energy customers, the energy situation will continue to worsen.
Pakistan's demand for gas was expected to double in the next 10 years and current gas production at 4 billion ft3/d was less than the required 6 billion ft3/d. At the current rate of growth, the demand could touch 13 billion ft3/d by 2020.
If this happens, the energy conundrum in the country could well become an energy catastrophe. Towns and rural areas will be in perpetual darkness, and a majority of the industrial units will be forced to shut down or remain uncompetitive. Consequently, unemployment will increase, a greater majority of Pakistanis will fall below the poverty line, food inflation will become rampant, and social indicators will be well below that of sub-Saharan countries.
By this time, Pakistan will only be able to meet 41% of its energy requirements and will have an energy import bill of US$52 billion. With no end in sight, the repercussions of Pakistan's ongoing energy crisis are severe and go well beyond threats to the country's economic well-being and stability.
Hence, it is imperative to look for an alternative source of gas in Pakistan. Importing LNG will enable the government to save significant foreign exchange through import substitution of oil, and will alleviate the energy crisis plaguing the country. The commissioning of the Elengy Terminal Pakistan Limited (ETPL) project, which has an investment of over US$150 million, means that Pakistan will benefit from the latest technology related to the port supply of LNG.
The government of Pakistan wants to secure LNG supplies from Qatar, but in return, Qatar wants infrastructure to be developed in Pakistan for LNG handling before a deal can be made. Subsequently, the government issued an open tender for the development of LNG import infrastructure on a fast track basis. Of the two bidders, Engro Corp.'s subsidiary, ETPL, was declared as the compliant and shortlisted bidder.
As per the terms agreed with the government, ETPL is required to develop Pakistan's first LNG import infrastructure within a 335-day deadline, so that Pakistan can begin the import of LNG as per schedule. ETPL aims to achieve the target in 300 days, a feat yet to be accomplished.
Once completed, the project will process imported LNG and inject 600 million ft3/d of gas into the national network, which will reduce the existing shortage of 2 billion ft3.
Solving Pakistan's energy crisis
LNG import is the fastest short-term solution to Pakistan's crippling economic needs. The Iran-Pakistan (IP) gas pipeline and the Trans-Afghanistan Pipeline (TAP) will take approximately four years to complete following a final investment decision (FID). The hydro-electric (hydel) expansions at Tarbela will cost approximately US$840 million, and are not expected to be completed before 2018. When complete, the project will generate 1410 MW of electricity. Similarly, the Kanupp-2 nuclear expansion project is to be completed in 2019, at a cost of US$4.8 billion, generating 1100 MW. This means that Pakistan has no solution to the ongoing problem for at least the next four years except for LNG import, which could come in as early as the beginning of 2015.
Engro Elengy Terminal Pvt Limited (EETPL) signed an LNG Services Agreement (LSA) with Sui Southern Gas Company (SSGC) on 30 April 2014 for a period of 15 years. The agreement stipulated that EETPL would be responsible for …..
This article originally appeared in the March 2015 issue of LNG Industry. To read the full version of this article, register for FREE today.
Written by Sheikh Imran ul Haque, Engro Corp., Pakistan. Edited by Callum O'Reilly
Read the article online at: https://www.lngindustry.com/special-reports/10032015/behind-the-scenes-lng-pakistan-391/
You might also like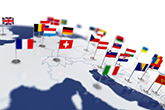 GTT has received an order from Hyundai Samho Heavy Industries for the tank design of two new LNG carriers, on behalf of a European shipowner.