---
Pakistan is the sixth most populous country in the world, with a population of 186 million in 2014. The connection between growth and inflation is a well documented phenomenon in global economic statistics. Table 1 shows the inflation and gross domestic product (GDP) growth of Pakistan, which has remained bleak over the past few years.

1 'Pakistan Economic Survey 2013 – 14,' Ministry of Finance, government of Pakistan.
Energy availability is a key factor for economic growth. Pakistan's economic growth demands higher energy inputs, while domestic oil and gas production is not sufficient enough to quench the country's energy thirsty economy. In addition to other factors, such as international economic crises and pressures of war on terrorism, energy shortages have also played a vital role in the decline in GDP growth during the last few years.
Role of natural gas in primary energy supply
The composition of primary energy supply by source to Pakistan from FY09 to FY13 is shown in Table 2.

2 'Pakistan Energy Year Book 2013,' Hydrocarbon Development Institute of Pakistan (HDIP), Ministry of Petroleum and Natural Resources, government of Pakistan.
The primary energy supply mix of Pakistan shows that natural gas has been playing a key role in the country's economic development, and currently accounts for approximately 48% of total primary energy supplies. It is a fuel of choice, being economical and environmentally friendly.
On average, approximately 0.38 million consumers have been added to Pakistan's pipeline network during the past five years, despite a decline in natural gas volumes. This shows that demand for natural gas is high in the country. Piped gas is only available to 25% of the population.
Natural gas consumption pattern
Pakistan's energy mix is highly skewed towards natural gas. The rural areas of the country, which lie closer to the gas network, place a considerable demand on natural gas supplies.
The largest use of natural gas is in the power sector, followed by domestic, fertiliser, industrial, transport, commercial and cement applications.
Pakistan is ranked as the world's top CNG consumer, with approximately 3.7 million vehicles running on CNG, following an investment of US$0.5 billion, mainly in machinery and CNG packages. However, during the winter months (December to February), gas supply to CNG stations is cut off. Pakistan is the sixth largest producer of urea in the world, with a total installed capacity of 6.9 million t, whereas the domestic demand stands at approximately 5.9 million t. Despite this, the country has to opt for imports, as production falls short of demand due to intermittent gas supplies.
Natural gas and power sector
Pakistan has been facing an acute electricity crisis. The country's electricity generation during FY12 – FY13 was 96 122 GWh. Most of Pakistan's thermal power plants are highly inefficient. The country needs to prioritise all feasible hydro-electric (hydel) projects, as it has been supplied with over 50 000 MW of hydropower potential. The share of coal in the electricity production mix is considerably less. Pakistan is currently meeting 28% of power generation requirements from gas-fired plants…..
This article originally appeared in the March 2015 issue of LNG Industry. To read the full version of this article, register for FREE today.
Written by Rahil Pitafi Edited by Callum O'Reilly
Read the article online at: https://www.lngindustry.com/special-reports/09032015/pakistan-an-emerging-lng-import-market-384/
You might also like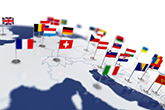 GTT has received an order from Hyundai Samho Heavy Industries for the tank design of two new LNG carriers, on behalf of a European shipowner.