---
LNG to power is an effective and flexible solution to the growing demand for power, particularly in developing economies. However, it presents new and interesting challenges to those involved in this gas value chain as LNG to power combines certain traditional elements of the LNG value chain with a potentially new and different element, the downstream power market.
This article examines the five critical issues that can shape the development of an acceptable LNG to Power project and is designed to help businesses capitalise on the rising volume of new opportunities.
1. Government support through pricing and offtake agreements is crucial for long-term gas import growth
Governments create environments that support the development of LNG to power projects; ensuring transparency in decision making, a clear legal and regulatory framework, fair and equitable business environment and a commercially viable power sector. Their support may be crucial to ensure the relevant gas or power offtaker meets its contractual obligations.
The type and level of government support varies significantly. At the lower end, the government may simply confirm its support for the project (in the form of a 'comfort letter'). At the top end, it may provide a full guarantee of all the obligations of the relevant gas or power offtaker. It may also provide a partial guarantee, covering some but not all of the obligations of the relevant gas or power offtaker.
Government support may also be required in relation to factors outside the control of any project e.g. political instability, economic and fiscal policy, foreign exchange availability and change in law.
2. Adopting the right project model is crucial for allocating project risks and managing assets effectively
Several different models exist for LNG to power projects. Choice is determined by the characteristics of the project in question and a number of factors across the LNG value chain, including risk allocation between the stakeholders, economic and market factors, laws and regulations, political factors and government preferences.
The Power Purchase Agreement (PPA) and the power market are the main drivers for any LNG to power project - factors relating to the local power market may have a significant, perhaps determinative, impact on the entire LNG to power value chain.
Basic project models include:
Integrated model - characterised by common ownership or control of all relevant assets across the value chain (i.e., LNG, gas infrastructure and power assets).
Merchant model - different stakeholders have different interests in different assets across the value chain.
Tolling model - the project owns or controls the relevant assets but only provides a service.
Important issues that may impact each of the above models include whether any particular ownership or operating structure is required for any particular class of asset (BOO, BOOT, BLT).
3. Careful alignment of independent activities is critical for the viability and bankability of any project
The LNG to power value chain consists of interdependent activities relying on the same project revenue, derived from the relevant gas or power offtake agreement. Each activity has its own commercial agreements and arrangements connecting the stakeholders. The fundamental economics of the project must be aligned in order for it to be viable.
Contractual devices such as take-or-pay, deliver-or-pay, liquidated damages for delay or failure to perform, and termination payments can help promote alignment. These are unlikely to keep each counterparty up and down the entire value chain whole in terms of downside risks, however, they should be relative and proportionate to the contribution of each party, and therefore coverable (i.e. by way of guarantee or other credit support from a third party).
Important contract terms to align include start-up or delivery windows, testing and commissioning, LDs for delay and failure to perform, delivery schedules and volumes, FM, events of default and termination.
4. Risk allocation and mitigation must incorporate every link in the value chain to be successful
There is no standard formula for the allocation of risks, and each project must be assessed in its own context: the golden rule is that risks should be allocated to those best able to manage or mitigate them, within an appropriate contractual framework. A failure at any link could cause a failure across the entire chain.
Critical risks and mitigants in LNG to power sector include fuel supply and fuel price risk. It is typical for the project to assume completion, technical, performance, operating and finance risks of the relevant power assets.
5. The viability and bankability of the project is highly dependent on the PPA
The PPA is likely to be the sole or primary source of revenue for the project. The viability and bankability of the project therefore rests upon the terms included in the PPA.
Key bankability issues to be considered include the PPA term and tariff structure, offtaker creditworthiness, sponsor support issues, political risk, currency convertibility and exchange, PPA termination and related financing issues, project remedies for offtaker default and lenders' rights.
Written by John White and Robin Mizrahi, Baker Botts LLP.
Read the article online at: https://www.lngindustry.com/special-reports/08112016/lng-to-power-new-opportunities-and-challenges/
You might also like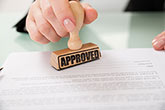 LNT Marine and Shanghai Merchant Ship Design and Research Institute have received approval in principle from ABS for the latest variant of their LNT A-BOX LNG containment system.