Blu. to lease LNG vehicles from Ryder
---
Ryder System has been selected by Blu., an operator of liquefied natural gas (LNG) refuelling stations and provider of LNG technology solutions, to provide LNG vehicles for Blu. fleets in Utah and Georgia.
This is the first time Ryder has partnered with a fuel station operator to launch a natural gas vehicle offering.
"This unique partnership demonstrates Ryder's commitment to finding innovative ways to increase adoption of natural gas vehicle technology among commercial fleets," commented Dennis Cooke, president of Global Fleet Management Solutions at Ryder. "We have successfully implemented a number of different models for launching natural gas vehicle projects – from public/private partnerships to working directly with private fleets. Collaborating with a fuel station operator like Blu. is one more way we are helping customers overcome entry barriers, test the technology, understand the economics, and experience the cost saving and environmental benefits of running a natural gas fleet."
Blu. has signed a service lease agreement with Ryder for 30 LNG tractors in Salt Lake City, Utah, and 25 LNG tractors in Atlanta, Georgia, as part of an effort to increase adoption of natural gas vehicles among commercial fleets. These are Ryder's first natural gas vehicle projects in Utah and Georgia.
Blu. began to take delivery of vehicles in September for its Salt Lake City fleet and will take delivery of vehicles for its Atlanta fleet in January. The company will make LNG vehicles available to companies in these markets that are interested in testing the gas fuelled trucks in their fleets for an opportunity to measure the results and savings that come from adopting a lower-cost fuel.
The two companies have also entered into an agreement to jointly provide LNG fuelling infrastructure at key Ryder facilities. The Fulton Industrial Center location will be the first of these stations, supporting Ryder's contract customers.
"We are very excited to be working with Ryder," said Merritt Norton, CEO of Blu. "Working with a partner of their calibre allows us to bring logistics and transportation companies unparalleled access to this low-cost, clean, and domestic fuel."
Adapted from press release by Katie Woodward
Read the article online at: https://www.lngindustry.com/small-scale-lng/28102013/blu_to_lease_lng_vehicles_from_ryder_358/
You might also like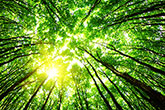 Commonwealth LNG has entered into a memorandum of understanding with OnStream CO2 LLC for a carbon capture and storage solution at Commonwealth's 9.3 million tpy LNG facility under development in Cameron, Louisiana.