Rolls-Royce engine powers game-changing LNG vessel
---
Rolls-Royce announced that a company pure-gas engine has powered the Nor Lines' Kvitbjørn vessel, the first to operate between Asia and Europe on LNG.
The naming ceremony of the Kvitbjørn, which took place in Stavanger, celebrates Nor Lines' 5000 DWT short sea cargo vessel, built to Rolls-Royce's Environship concept.
LNG bunkerings
The ship sailed to Norway from Tsuji Heavy Industries shipyard in Jiangsu, China, via Singapore, and subsequently LNG bunkerings in Cochin, India and Cartagena, Spain. This was the longest voyage ever undertaken by a vessel running solely on LNG and was completed in Bergen on 29 March.
Commenting on the milestone, Tor Arne Borge, Nor Lines, CEO said: "The success of the voyage from Asia to Europe on LNG not only confirms the energy-saving and emissions-reduction attributes of Rolls-Royce's pure gas engine but provides evidence to owners of larger tonnage that LNG is not just for short sea coastal ships. The Environship concept with the Bergen engine has exceeded all our expectations."
Environship concept
The Environship incorporates a range of Rolls-Royce technologies to deliver efficiency savings for shipowners. These include a Bergen engine powered by LNG, the Promas combined rudder and propeller, a hybrid shaft generator to optimise use of electrical power and a wave-piercing hull design. The combined technologies reduce CO2 emissions by up to 40% compared to diesel-powered vessels.
Oscar Kallerdahl, Rolls-Royce, Sales Manager, LNG Systems, added: "The realisation of Kvitbjørn is a significant milestone in the shipping industry's fundamental transition from diesel fuel to LNG. It is important to note that the Bergen B35:40 gas engine is not a dual-fuel engine. A pure gas engine and shaft generator driving a controllable pitch propeller is the most effective configuration for keeping emissions low and improving fuel consumption."
Historic voyage
John Knudsen, Rolls-Royce, President- Commercial Marine, concluded: "We congratulate Nor Lines on the delivery of Kvitbjørn, and wish the company every success in their future steps towards a greener shipping industry. The success of this historic delivery voyage will give encouragement to those customers looking to embrace more environmentally friendly ship designs and technology."
Adapted from press release by Katie Woodward
Read the article online at: https://www.lngindustry.com/small-scale-lng/16042015/game-changing-vessel-powered-by-rolls-royce-605/
You might also like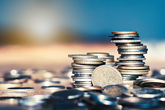 Snam and BW LNG have finalised the acquisition by Snam Group of 100% of the share capital of FSRU I Limited for a total consideration of approximately US$400 million.