Senators call for consumer-friendly labelling of LNG
---
US Senator John Thune, Ranking Member of the Senate Committee on Commerce, Science, and Transportation, and Senator Amy Klobuchar, Chair of the Joint Economic Committee and a member of the Senate Commerce Committee, led a bipartisan group of 32 senators in sending a letter to US Department of Commerce Secretary Penny Pritzker supporting a common-sense proposal to permit LNG labelling that encourages consumer-friendly price comparisons.
The National Conference on Weights and Measures (NCWM) proposal would allow LNG to be marketed in "diesel gallon equivalent" (DGE) units when sold as a motor vehicle fuel. The suggested modification would allow consumers to make understandable price comparisons for different fuel options, supporting the use of domestically produced natural gas in the transportation sector.
In their letter, the senators note: "There is growing interest in the use of cleaner, US produced vehicle fuels, and we believe the NCWM steering committee's recommendation will encourage even greater consumer adoption."
Next week, the NCWM is holding its annual meeting in Detroit, Michigan, and is scheduled to consider a recommendation from its Natural Gas Steering Committee to permit LNG to be marketed in DGE units, given that LNG largely competes with diesel fuel.
Thune and Klobuchar were joined in their letter by Senators John Barrasso, Mark Begich, Michael Bennet, Ben Cardin, Bob Casey, Saxby Chambliss, Dan Coats, Mike Enzi, Deb Fischer, Al Franken, Heidi Heitkamp, Dean Heller, John Hoeven, Jim Inhofe, Johnny Isakson, Mike Johanns, Mary Landrieu, Mike Lee, Carl Levin, Joe Manchin, Jerry Moran, Lisa Murkowski, Jim Risch, Pat Roberts, Tim Scott, Pat Toomey, Mark Udall, David Vitter, John Walsh, and Mark Warner.
Adapted from press release by Katie Woodward
Read the article online at: https://www.lngindustry.com/small-scale-lng/11072014/call_for_user_friendly_labelling_of_lng_fuel_966/
You might also like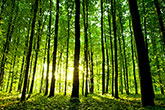 Kontrol Technologies Corp. will provide emission monitoring and analytics to its previously announced customer in the LNG market.