---
Dresser-Rand's first small scale liquefied natural gas (LNG) plant, LNGo™, has successfully produced LNG.
Dresser-Rand designed, constructed and commissioned this demonstration plant. Which is currently undergoing extended performance and endurance testing as the final step prior to full market release.
'Exciting' small scale technology
Dresser­-Rand President and CEO, Vincent R. Volpe, Jr. said, "We are very excited about this technology for small scale LNG production, which allows for very small stand-alone plants that are portable and can be moved to support changing requirements and needs. The standard LNGo plants are sized to produce approximately 6000 gal./d of LNG. There is substantial Dresser-Rand scope potential in this offering including our newly introduced MOSTM reciprocating compressor, Guascor® engines, Enginuity® control systems, and project management to integrate all of these and the process components into compact, portable packages.
"On the commercial side, we have been talking to potential clients for several months now and […] we already have over 90 qualified leads. Depending upon the nature of the application these leads are broadly classified as plants that would either be for sale or for lease."
In the 'for sale' category, Dresser-Rand would provide the liquefaction process and, depending upon the plant configuration, potentially also include the associated ancillary gas processing equipment, a power module and full turn-key installation and commissioning.
The company is presently evaluating several market strategies in the 'lease' category, including potential market channel partners.
Dresser-Rand can provide full turn-key installation and commissioning services as well as routine operations, monitoring, and maintenance contracts to ensure ongoing reliable and available operations.
Imminent market launch
Volpe added: "Now that we have produced LNG with our demonstration plant, we are in the enviable position of imminent market launch. As such, we expect orders to be placed for the first several units either late in 2013 or early next year. Given the short cycle times that we embedded into our production plans, we believe that anticipated orders booked in the next several months will convert to shipments in 2014. As those units are placed into service and gain operating experience and run time, we believe that the incoming stream of orders will then progressively grow over time."
Applications
Upstream applications include the monetisation of flared gas to increase revenues for oil companies and reduce their environmental impact, the production of stranded natural gas fields, which are not close to existing pipeline infrastructure, onsite fuel supply for drilling and hydraulic fracturing equipment converted to run on LNG, and applications for coal bed methane (CBM) for fueling mining vehicles.
Downstream applications include the production of vehicle-grade LNG, allowing LNG to compete effectively with diesel fuel on a cost-per-energy-content (BTU) basis.
As LNGo plants enable the 'distributed' production of LNG on a small scale, the technology eliminates the need for the costly trucking LNG over long distances from large, centralised plants to LNG fuelling depots, as is the practice today. Further, Dresser-Rand believes that its approach to short cycle time will enable LNGo plants to be installed and operating in months rather than years, and will offer owners quick returns on their investment, as well as matching the supply and demand of LNG as local markets develop.
Small scale LNG market set to grow
Dresser-Rand predicts that the market for distributed, small scale LNG production plants will grow from early adopters in North America to a broad, robust market for users around the world.
North America is the most rapidly growing market and the substantial price disparity between diesel fuel and low priced natural gas has oilfield service operators, oil and gas companies, shipping and delivery companies, and downstream fuel distributors/marketers across the region converting drilling rigs, industrial mining equipment, transportation fleets and retail fuelling stations along the US interstate highway system to LNG fuel.
Adapted from press release by Callum O'Reilly
Read the article online at: https://www.lngindustry.com/small-scale-lng/06122013/dresser-rand_produces_lng_from_first_small_scale_lng_plant_542/
You might also like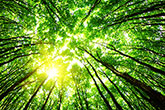 Commonwealth LNG has entered into a memorandum of understanding with OnStream CO2 LLC for a carbon capture and storage solution at Commonwealth's 9.3 million tpy LNG facility under development in Cameron, Louisiana.