Westport announces LNG technology update
---
Westport Innovations Inc. has announced an update to its Westport high-pressure direct injection (Westport™ HPDI) second-generation or "HPDI 2.0" development program.
The company has also identified plans to further refine investment programs to align with its original equipment manufacturer (OEM) customers and the global pace of natural gas vehicle adoption and related infrastructure build out. Westport has additionally updated its near term revenue outlook for 2014.
HPDI 2.0 system
A key component of the HPDI 2.0 system is a new family of high-pressure fuel injectors, co-developed with Delphi Automotive PLC (Delphi), designed to provide better cost, smaller size and improved packaging compared to prior generation Westport™ HPDI injector designs.
The HPDI 2.0 fuel system is expected to further increase OEM interest in natural gas products with industry-leading performance, fuel economy and flexibility. It is designed to provide stronger economics to truck customers across a broad range of engine displacements and applications compared to traditional natural gas engine technology.
LNG storage tank
The other major element of the HPDI 2.0 system is an LNG fuel storage and supply system, which includes the next generation Westport LNG tank with an integrated second-generation cryogenic LNG fuel pump.
In addition, with the system's unique capabilities to exploit cold (unsaturated) LNG, station complexity is reduced and range is improved. The HPDI 2.0 LNG components will also be incorporated into the Westport iCE PACK™ LNG Tank System product for spark-ignited engines, including the Cummins Westport ISX12 G.
Comments
Commenting on these technological advances, Westport CEO, David Demers, stated: "Westport is developing high performance natural gas engines that will be produced on the same production lines as the most advanced diesel engines, and will set the technology standard as natural gas penetrates global markets in Asia, Europe and North America.
"Our OEM partners have a successful and long-term view of the industry and so do we, and we are pleased to see continuing interest in our latest generation of HPDI technology from an ever-increasing list of leading OEMs. While these new relationships are important, we are committed to balancing our technology investment portfolio to maximize future product growth and hitting our stated financial goal of company-wide positive adjusted EBITDA by the end of 2015. It is imperative that we take a long-term view on product development and make the appropriate decisions."
Financial outlook
Westport is changing its revenue outlook for the year ended December 31, 2014 based on three primary factors:
First, continued market uncertainty in Westport's primary markets (Europe, Russia and China) have impacted revenue in the Applied Technologies business in the second half of 2014.
Second, key OEM development partners are moving to the newly co-developed Westport™ HPDI 2.0 injectors, which are expected to lower the cost of the system and provide benefits noted above, but the revised development schedule will defer related service revenue milestone payments in the near term.
Third, a Westport customer who placed a significant order for Westport iCE PACK LNG Tank Systems has been unable to provide sufficient comfort to Westport that it will be able to meet its obligations and requirements in respect of such orders, and as such Westport does not intend to ship product to this customer until such comfort has been received.
As a result of these factors, Westport has changed its forecasted 2014 revenue outlook to a range of US$ 130 million - US$ 140 million.
Adapted from press release by Katie Woodward
Read the article online at: https://www.lngindustry.com/small-scale-lng/02102014/westport-technology-and-revenue-update-1525/
You might also like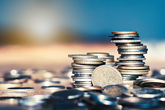 Snam and BW LNG have finalised the acquisition by Snam Group of 100% of the share capital of FSRU I Limited for a total consideration of approximately US$400 million.