Westport and Weichai launch WP12 engine
---
Westport Innovations Inc. has announced the launch of final customer validation units of the next generation Westport high pressure direct injection (Westport™ HPDI 2.0) on the Weichai Westport WP12 engine platform. The Weichai Westport WP 12 HPDI is China's first engine featuring Westport HPDI technology, delivering the power and performance of the base diesel engine, while replacing up to 95% of diesel fuel with cleaner burning, less expensive natural gas. Weichai Westport plans to release 30 trucks for customer validation through 2014 with factory production expected to start in 2015. The WP12 with Westport HPDI 2.0 will be certified to be compliant with China V emissions standards.
As part of Weichai's ongoing commitment to running clean-burning, lower-cost natural gas and offering its customers diesel-like performance, Weichai and Westport have agreed to develop the 10 litre Weichai Westport WD10 engine with Westport HPDI 2.0. Weichai Westport will provide funding for the development with Westport supplying key components and engineering support. Due to commonality with the WP12, the programme is expected to take approximately two years with product availability planned for 2016. The current generation Weichai Westport WD10 and WP12 natural gas engines, using lean burn spark ignited technology, account for about 75% of Weichai Westport's engine unit sales.
"We are entering the largest market for natural gas trucks demonstrated by our joint venture with over 60 000 natural gas engines sold by Weichai Westport in the last two years, a growth of approximately 100% year over year," said David Demers, CEO of Westport. "We have not only found common ground for success in China but are forging ahead with a second programme aimed at making the benefits of advanced Westport HPDI 2.0 technology available on the majority of the natural gas engines sold by Weichai Westport."
Westport HPDI 2.0 technology advantages
The low cost of natural gas, combined with the large amount of domestic reserves, make the Wesport HPDI an attractive transportation fuel source for China. Using this technology, the WP12 engine is expected to meet China V emission standards without a complex after-treatment system.
Fleet customers can achieve significant additional benefits including:
The price of natural gas, on a diesel gallon equivalent basis, is far lower than that of diesel.
The load control of the engine with no throttle valve saves fuel.
The high-pressure direct injection system features a concentric injector nozzle to deliver both diesel fuel and natural gas directly into the cylinder. This unique approach to natural gas combustion enhances performance, and reduces fuel consumption, emissions and noise.
Maintenance of the power, torque and performance of the base diesel engine, even at high altitude.
Replacement of up to 95% of diesel fuel with cleaner burning, less expensive natural gas.
Opportunities in China
The market for natural gas in transportation in China is bourgeoning. According to the International Energy Agency (IEA), natural gas demand in China's commercial road transport sector will reach around three times higher than today's levels in 2035.
According to NGVA Europe, China has the largest number of natural gas stations in the world, with 880 000 medium and heavy duty natural gas buses and trucks in 2013. In 2013, according to Power Systems Research, China produced 1 352 171 medium and heavy duty trucks and buses, of which 720,955 were Class 8 equivalents. The potential for liquefied natural gas (LNG) as a transportation fuel in China continues to increase with the growing amount of LNG imports and terminals. According to Asian NGV Communications, China is expected to have 12 LNG import terminals in operation by the end of 2014.
Adapted from press release by Ted Monroe
Read the article online at: https://www.lngindustry.com/product-news/28042014/westport_and_weichai_launch_wp12_engine/
You might also like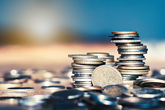 Snam and BW LNG have finalised the acquisition by Snam Group of 100% of the share capital of FSRU I Limited for a total consideration of approximately US$400 million.