Rolls-Royce launches new medium speed marine engines
---
Rolls-Royce has unveiled the first of a new family of medium-speed engines for the marine market that will include versions powered by diesel and gas.
The new engines offer a 20% increase in power per cylinder, while reducing fuel consumption, emissions and through-life operating costs compared to existing engines in the Rolls-Royce Bergen range.
The first engine, the B33:45 powered by diesel, was officially launched at the SMM exhibition in Hamburg.
Cleaner oceans
Mikael Makinen, Rolls-Royce, President - Marine commented: "Ship owners want better performance at a lower price and society wants cleaner oceans. This new family of engines will deliver what our customers need in terms of cost and the environment, and so I'm delighted to be able to launch the first engine in what will be an extensive range, suited to a wide variety of ships.
"We have been developing this engine over the past three years, and part of its future success will be down to the excellent collaboration and sharing of engine technology between our experts in Bergen, Norway and Friedrichshafen, Germany.
"Our Bergen engine range is renowned for its robust design and reliability, and this completely new modular engine architecture not only builds and improves on our existing capability, but gives us an engine family that is truly engineered for the future, with numerous configurations and multiple fuel options. It fits perfectly with our vision of providing better power for a changing world."
Power increase
The 20% increase in power per cylinder, compared to the current B32:40-series engines, means the same power demand can be met with fewer cylinders. This will give significantly lower maintenance costs and will be more compact where engine room space is at a premium.
Thor Humerfelt, Rolls-Royce, Programme Director - Bergen Engines, added: "Our overall design goal was to develop an engine that offers our customers reduced life cycle costs. Engines are one of the large contributors to a ship's operating and maintenance costs, so we believe that the features of this family of engines will prove popular as we expand the range."
Gas engines
The B33:45 will follow a modular design for ease of production and maintenance. The in-line engine platform will consist of 6, 7, 8 and 9-cylinder variants spanning a power range from 3600 KW to 5400 KW. Later, a V-engine range will be introduced with a wide range of incremental power for the marine and land based power plant market. The diesel and the gas engines will share the same core design.
The engines are suited to numerous types of offshore vessels including anchor handlers, seismic, subsea construction vessels, semi submersibles and drill ships. The design will also suit commercial vessels such as ropax ferries, cruise, cargo ships and fishing vessels.
The first B33:45 will be delivered to Norwegian customer Prestfjord Havfiske AS, for a new fishing vessel, in June 2015.
Adapted from press release by Katie Woodward
Read the article online at: https://www.lngindustry.com/product-news/12092014/rolls-royce-new-marine-engine-range-18/
You might also like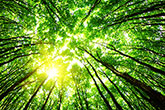 Commonwealth LNG has entered into a memorandum of understanding with OnStream CO2 LLC for a carbon capture and storage solution at Commonwealth's 9.3 million tpy LNG facility under development in Cameron, Louisiana.