Russia to become major LNG producer: Novatek
---
Russia could match the world's leading producer of liquefied natural gas (LNG), Qatar, within ten years, according to the head of a leading Russian gas company.
As state and private LNG projects accelerate, helping to divert some gas away from Europe, the country could match Qatar in terms of LNG production within the next decade.
Novatek CEO, Leonid Mikhelson, explained that the company's gas output was set to grow by 7-8% in 2013, and that output of liquids would increase by 40-50% as Novatek launches new gas fields.
Russian prospects
"In Russia, we have LNG projects being developed by us, Gazprom and Rosneft. It would be a mistake to think that all these projects will be competing with each other," Mikhelson said in an interview in Switzerland.
"Given the expansion of LNG markets, Russia could have twice as many projects as it has today and those volumes would still find their customers. On a 10-year horizon, Russia simply must build up to 80 million tonnes of LNG capacity," he added.
Novatek has seen an incredible growth over the past ten years, turning from a mid-sized producer into Russia's second largest gas firm behind Gazprom.
The company's market capitalisation has reached US$ 40 billion and its gas output of over 60 billion m3 is enough to meet the annual demand of a country the size of Italy.
Supply vs. demand
Mikhelson's predictions of a considerable increase in Russian LNG exports come at a time when Australia, the US and East Africa are all expected to flood the market with natural gas, possibly leading to an LNG price collapse.
However, Mikhelson said he was not concerned about an LNG surplus, as demand was set to outstrip supplies.
"There is big competition between various types of fuel. In recent years, gas was losing this competition, but I think the share of gas will be rising in the future in global energy balances," Mikhelson explained.
He added that he had no fears about competing with gas from the US, as Novatek's operational costs at between 54 and 57 cents per barrel of oil equivalent were possibly the best in the world.
"Analysts forecast that shale gas will cost US$ 5 - US$ 6 per [British thermal unit]. You top it up with liquefaction and transportation costs and US LNG stops being terribly attractive. We are ready to compete with those prices," he added.
Gazprom monopoly
Russia has liberalised LNG trading to support projects by Novatek and Rosneft, although Gazprom still retains the monopoly on pipeline exports.
Mikhelson said he welcomed Gazprom's move to diversify its exports away from Europe. The Russian giant wants to sign a major China gas export deal later this year, and may offer a lower price in return for billions of dollars in upfront payments.
"There is a certain discomfort [in Russia] arising from EU energy policies," said Mikhelson. "A steep rise in coal power generation in Europe in recent times shows that the EU lacks a strategy to develop its energy markets. The fact that Gazprom will divert volumes and investments [to Asia] will mean that Europe will probably lose a lot. De facto it has already happened with oil."
Edited from various sources by Katie Woodward
Read the article online at: https://www.lngindustry.com/lng-shipping/27012014/russia_to_become_major_lng_player_96/
You might also like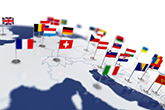 GTT has received an order from Hyundai Samho Heavy Industries for the tank design of two new LNG carriers, on behalf of a European shipowner.