---
The International Labour Organization's (ILO) Maritime Labour Convention (MLC 2006) enters into force on 20th August 2013; and the International Marine Contractors Association (IMCA) is doing all that it can to ensure that its members are fully informed by means of information notes; new information on its website; use of social media; and involvement with a key offshore support vessel (OSV) conference.
The MLC will affect all companies that operate ships or employ personnel who work onboard.
MLC establishes standards for living and working conditions
The MLC establishes international standards for the living and working conditions of seafarers. However, the MLC defines 'seafarer' as 'any person who is employed or engaged or works in any capacity onboard', so this is likely to affect the vast majority of personnel working onboard marine construction vessels, including the non-marine and third party personnel.
"From 20th August 2013, countries that have ratified the MLC will be entitled to inspect visiting ships for MLC compliance, even if the ship's flag state has not ratified," explains IMCA's Technical Director, Jane Bugler. "Failure to comply could lead to ships being delayed and even detained by port state control."
Majority of administrations have ratified the convention
"The majority of administrations with significant offshore interests have already ratified, but there are some notable exceptions, including the UK (and the rest of the Red Ensign Group), the USA, Vanuatu, Brazil and India. Flag states are taking different approaches to the definition of 'seafarer', but it is still expected that the vast majority of non-marine and third party personnel working onboard marine construction vessels will be included in flag states' MLC requirements.
"Companies should ensure they are aware of how the relevant flag state MLC regulations will apply to their vessels and their onboard personnel, including any personnel working on board other companies' vessels", according to Bugler.
"Emily Comyn our Technical Adviser, Regulatory Affairs, is working tirelessly to ensure that member companies and non-members alike are as fully in the picture as it is possible to be. An information note (IMCA SEL 07/13) has been issued to members; we carry information on the IMCA website at www.imca-int.com; and we have a proactive social media campaign taking place."
Allseas' dynamically positioned pipelay vessel, Solitaire.

More information at Offshore Support Vessel conference
Just over two months after MLC comes into force, Emily Comyn will be speaking at the 3rd Offshore Support Vessel conference (23 - 24 October 2013, Oslo, Norway) where she will be taking part in an hour long session 'QuickFire regulatory roundup'.
In this she will be looking at how different flag states are addressing MLC implementation for the offshore sector, and any issues that have come to light in the first few months of the Convention's entry into force.
Be prepared, be responsible
"We are encouraging members to keep IMCA up-to-date on their MLC experiences, and continuing to talk to flag states about how to apply the MLC requirements on a practical basis, so this highly topical feedback from both sides of the MLC 'fence' will certainly form part of my presentation," Comyn says. "We are happy to try to assist companies in explaining to flag states the practical difficulties and discussing possible solutions."
"Shipowners (who are ultimately responsible) for MLC compliance must ensure that charterers and other third parties are aware of which of their personnel will have to be MLC-compliant, and of any MLC requirements such as documentation not only for their own staff but sub-contractors too. Existing contracts may need to be revisited, to address responsibility for any costs or delays caused by MLC non-compliance, and shipowners/operators need to consider carefully how the MLC liabilities interact with existing arrangements, such as knock for knock clauses. IMCA is here to help with practical advice," she adds.
Further information on IMCA and its work on behalf of its 900+ member companies in over 60 countries is available from www.imca-int.com
The association has LinkedIn and Facebook groups and its Twitter handle is @IMCAint.
Further information on the 3
rd
Offshore Support Vessel Conference is at
www.informamaritimeevents.com/event/offshore-support-vessels-conference
Adapted from press release by Elizabeth Morant
Read the article online at: https://www.lngindustry.com/lng-shipping/06082013/ships_and_vessels_new_regulations_for_offshore_oil_and_gas_industry/
You might also like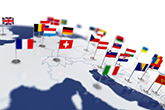 GTT has received an order from Hyundai Samho Heavy Industries for the tank design of two new LNG carriers, on behalf of a European shipowner.