Sembawang wins LNG carrier refit contract
---
The Sembcorp Marine subsidiary Sembawang Shipyard has won a long-term contract from GasLog LNG Services Ltd – a subsidiary of Gaslog Ltd – to provide ship-repair, refurbishment, upgrading and other related marine services for Gaslog's flotilla of 20 LNG carriers.
The long-term maintenance and refit contract commits the repairs, refurbishment and upgrading of GasLog's fleet of LNG carriers docking in Singapore exclusively to Sembawang Shipyard. It also supports joint planning, information and experience sharing, thus leveraging complementary resources to achieve sustainable targets in the areas of health, safety and environment (HSE), quality, cost-efficiency and timely deliveries. Sembawang Shipyard anticipate the refit of 3 - 5 GasLog LNG vessels per year.
Figure 1: Signing ceremony.
Comments
"Sembawang Shipyard is internationally recognised as one of the most technically competent and efficient repair yards in the world, especially in the area of LNG carriers repairs and upgrading," said Mr. Theodoros Katemidis (pictured front left), General Manager of GasLog LNG Services Ltd. "The selection of Sembawang Shipyard as our exclusive refit partner for our scheduled dry-docking in Singapore is in line with GasLog's global refit strategy to work towards implementing best practices across GasLog's entire fleet and thereby optimising repair processes.
"Moreover, we have had many positive experiences with Sembawang Shipyard, which laid the foundation for us to enter into this long-term partnership arrangement with the Shipyard. More than these, the partnership is about trust and commitment between our two companies. We thus look forward to a long and successful partnership with Sembawang Shipyard."
Ms. Wong Lee-Lin (pictured front right), Executive Director of Sembawang Shipyard said, "We are indeed honoured and delighted to be the chosen partner of GasLog, one of the world's leading international owner and managers of LNG carriers. Partnering with GasLog LNG Services Ltd. will not only increase our market share of LNG repairs/upgrading business but will also enhance our capabilities level as a world-class shipyard for LNG carriers' repairs and upgrades. We are confident that our long-term partnership will deliver visible mutual benefits and continuous improvement to both companies."
Adapted from press release by Ted Monroe
Read the article online at: https://www.lngindustry.com/lng-shipping/02062014/sembawang_shipyard_secures_refit_contract_from_gaslog_lng/
You might also like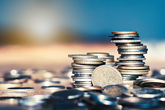 Snam and BW LNG have finalised the acquisition by Snam Group of 100% of the share capital of FSRU I Limited for a total consideration of approximately US$400 million.