Legislation to expedite LNG exports approved by Committee
---
The House Energy and Commerce Committee yesterday approved H.R. 6, the Domestic Prosperity and Global Freedom Act, by a bipartisan vote of 33 to 18. The legislation aims to increase US liquefied natural gas (LNG) exports, which would help free US allies from reliance on Russian energy supplies while supporting domestic job creation and economic growth.
H.R. 6, authored by Rep. Cory Gardner (R-CO), would expedite US exports of LNG by helping to clear the backlog of export applications currently awaiting approval at the Department of Energy (DOE). As amended, the legislation provides that the DOE must issue a decision on any current application after the later of 90 days of enactment or the expiration of the application's comment period. It also provides for expedited judicial review for challenges to the DOE's decision or inaction on these applications. Over 24 applications are currently awaiting action from the DOE, and some have been languishing for over two years.
"Breaking the logjam"
"The majority of LNG export applications are waiting in a long line. We must break the logjam that is currently taking place at DOE, and move toward construction of these LNG export facilities," said Gardner.
"We have the opportunity to strengthen our economy by exporting our surplus of natural gas to our allies who need it. The current Ukraine crisis further puts the spotlight on a policy that already makes good sense both here and abroad," said Energy and Commerce Committee Chairman Fred Upton (R-MI).
Adapted from press release by Ted Monroe
Read the article online at: https://www.lngindustry.com/lng-shipping/01052014/us_committee_approves_legislation_to_expedite_lng_exports/
You might also like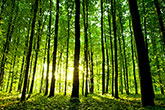 Kontrol Technologies Corp. will provide emission monitoring and analytics to its previously announced customer in the LNG market.