---
The First Nations Climate Initiative (FNCI), started by the Lax Kw'alaams Band, Metlakatla First Nation, Nisga'a Nation and Haisla Nation, has released its vision and draft scenario for developing B.C. net-zero greenhouse gas (GHG) LNG to achieve local and global climate change targets. Meeting these targets would make poverty a thing of the past in First Nations communities and build the infrastructure and innovation for a low carbon economy by 2050.
The FNCI vision is for a world where global warming is limited to 1.5oC; Indigenous communities prosper on their own terms; and B.C. shifts to a low carbon economy financed in part by net-zero LNG development. Provincial targets are achieved, and federal and international goals for climate change mitigation are supported through the draft scenario. FNCI members have met with international climate change experts and learned that natural gas is a transition fuel in Intergovernmental Panel on Climate Change and International Energy Agency scenarios that achieve less than 2oC of global warming.
Their draft scenario includes the implications of building additional LNG facilities in Haisla territory as well as additional facilities in Coast Tsimshian and Nisga'a territory. The draft scenario outlines how B.C. LNG can be produced without a net increase in provincial emissions, referred to as net-zero LNG.
Key strategies for producing net-zero LNG in B.C. in the draft scenario include:
Electrification of the natural gas infrastructure with renewable power generation that will provide energy (through hydroelectricity, solar, wind and geothermal) as B.C. transitions to a low carbon economy, that is no longer based on fossil fuel use.
Reduction of GHG emissions (fugitive methane reductions) from the existing and future natural gas industry.
Use of available carbon capture and storage technologies.
Nature-based projects that rehabilitate ecosystems across the north allowing them to absorb carbon dioxide from the atmosphere while simultaneously restoring First Nations' traditional territories.
First Nations participation, ownership and partnerships are assumed in all aspects of the draft scenario to ensure the economic benefits flow to First Nations' communities and non-First Nations communities alike including in gas and LNG infrastructure, electricity transmission and generation, restoration and nature-based projects.
The next steps for the FNCI is to continue to collaborate with First Nations, other levels of Government, climate experts, proponents, non-governmental organisations, and other stakeholders to further refine this scenario and develop new ones and then shape these scenarios that will be based on differing volumes of net zero LNG production in different locations. These scenarios will then inform collaborative development of policy proposal for all to consider supporting.
None of the scenarios are proposals and they do not imply support or non-support for any project.
Read the article online at: https://www.lngindustry.com/liquid-natural-gas/31012020/fnci-draft-scenario-receives-bc-first-nations-support/
You might also like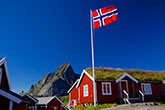 Equinor has announced that the gas leak that occurred at the Hammerfest LNG plant at Melkøya on 31 May 2023 has been stopped and normalisation is under way.