---
Quorum has announced that it has hired or promoted four new executives to its leadership team as it continues to advance the myQuorum vision. The four executives include: Kip Amedeo as vice president of sales and business development; M. Sean FitzGerald as vice president of engineering; Charles Jeffery as a vice president of the WellEz Division at Quorum; and Dan Wallin as vice president of products.
"Each of these new leaders embodies qualities for which Quorum stands, including a dedication to empowering end users and developing solutions to lead the digital transformation of the oil and gas industry," said Perry Turbes, President and CEO of Quorum. "We look forward to having them help shape our organisation in roles that will grow and evolve our software and the industry."
Kip Amedeo, Vice President of Sales and Business Development
Kip Amedeo, vice president of sales and business development, brings more than 20 years of technology sales experience to Quorum. In his new role, he drives the company's strategy and execution on revenue-connections within the business. Amedeo joined Quorum from Diebold Nixdorf, where he led the North America Software Sales Organisation, driving the organisation's transformation from a hardware-centric to a software and services-oriented company. Prior to Diebold Nixdorf, Amedeo held a variety of leadership roles during his six years at SAP including vice president of sales, vice president of strategic alliances and vice president of channels. During his preceding 10 years with Siemens, he held roles including vice president of sales and director of corporate strategy and development. Amedeo holds a bachelor's degree in chemistry from Texas A&M University and an MBA in technology commercialisation from the University of Texas at Austin.
M. Sean FitzGerald, Vice President of Engineering
M. Sean FitzGerald brings 20 years of software engineering leadership experience to Quorum. As vice president of engineering, his primary responsibility is overseeing the development, release and maintenance of Quorum's software applications and establishing the engineering group's strategic long-term goals. Prior to joining Quorum, FitzGerald led large-scale and high-availability software products and services at Diablo Management Group, Visual Numerics, Rogue Wave Software and X-ISS. He holds bachelor's degree in information systems and an MBA in IT management from the University of Athabasca in Canada. FitzGerald sits on Auburn University's Computer Science & Software Engineering (CSSE) Advisory.
Charles Jeffery, Vice President of the WellEz Division at Quorum
Charles Jeffery joined Quorum in 2017, following Quorum's acquisition of WellEz to complement the company's upstream software portfolio. He brings more than 35 years of international experience in the upstream oil and gas industry, including 17 years at WellEz since founding the company in 2000 to launch an innovative SaaS-based field reporting platform. During his time at WellEz, the business became the premier provider of field data reporting for the upstream oil and gas sector. As Vice President of the WellEz Division, Jeffery will continue to expand Quorum's software services.
Dan Wallin, Vice President of Products
Dan Wallin joined Quorum in 2017, following more than 20 years in various technology leadership roles with SunGard Data Systems. He is responsible for leading Quorum's product strategy and roadmap, as well as overseeing the customer support function. In his time at SunGard, Wallin had P&L responsibility for multiple software products in insurance, health care, and financial services. He also led services teams and implemented projects for a variety of clients including Fortune 100 companies. Wallin has a bachelor's degree in economics from John Brown University and an MBA from the Mendoza College of Business at the University of Notre Dame.
Read the article online at: https://www.lngindustry.com/liquid-natural-gas/30112017/quorum-continues-growth/
You might also like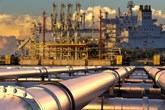 At every stage of the LNG process – from pretreatment to transportation – accurate and reliable measurements are essential for optimising production, maintaining safety, and ensuring profitability.