---
A majority of British Columbians say they support the development of an LNG industry in British Columbia (B.C.), according to polling by the Mustel Group (commissioned by the BC LNG Alliance).
In the regions polled, there is strong support for LNG. Support for LNG in northern B.C. was recorded as 73%, and in central B.C. support reached 71%. In southern B.C., including Metro Vancouver and Vancouver Island, support for LNG was polled at 55%.
In northern B.C., just 15% of those polled said they are opposed to LNG. In central B.C., opposition was recorded as being down 12% from February 2019 to 17%. In southern B.C. opposition was down 5% to 26% from February 2019. The remainder of those polled said they felt neutral and a small percentage (less than 5%) were undecided.
"Our polling shows British Columbians are eager to see the benefits of adding value to our natural gas by developing an LNG industry," said Bryan Cox, President and CEO of the BC LNG Alliance. "LNG is proving to be an opportunity for our generation to work together to develop an industry that adds value to our resource. Our industry has partnered with First Nations from the very beginning and worked closely with local communities and residents to mitigate concerns and generate benefits that will be seen across B.C. and Canada for decades."
When asked why they are supportive of an LNG industry in British Columbia it came down to opportunity: 70% of all those polled said they agree that developing an LNG industry will create new revenue for B.C, which can be used to help pay for services and infrastructure (such as health care, schools, roads, transit, infrastructure and public safety).
68% of those polled said they agree that LNG is a value-added industry because it takes existing natural gas resource and creates new jobs, tax revenue and business opportunities.
The polling took place from 5 – 15 December 2019 and covered the following regions: Vancouver, Metro Vancouver, Fraser Valley, Sea to Sky and Sunshine Coast, Vancouver Island (Capital Regional District, Nanaimo, Courtney/Comox), Prince George and surrounding communities, the Okanagan and Kamloops. 972 people were polled with results accurate within +/- 3%.
Read the article online at: https://www.lngindustry.com/liquid-natural-gas/30012020/poll-shows-british-columbians-support-lng/
You might also like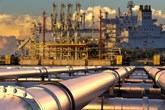 At every stage of the LNG process – from pretreatment to transportation – accurate and reliable measurements are essential for optimising production, maintaining safety, and ensuring profitability.