LNG - 29 January 2021
Avenir LNG Ltd has announced the launch of the world's largest dual-purpose, LNG supply and bunkering vessel.
VINCI Construction subsidiaries have been awarded an EPC contract by National Grid for a 190 000 m3 LNG tank in the UK.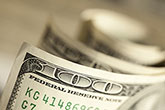 Equinor has decided to write down the book value of its Tanzania LNG project (TLNG) on the company's balance sheet by US$982 million.