Murphy Pipe and Civil celebrates Queensland Curtis LNG milestone
---
Murphy Pipe and Civil crews working on the Queensland Curtis LNG Project celebrated a major milestone after welding and installing 3000 km of PE100 pipe across southern Queensland, earlier in August.
Hundreds of the company's work crews have been installing up to 240 km of PE100 pipe per month to construct the natural gas and water gathering network that connects QGC's wells and Field Compressor Stations to feed the QCLNG Project. When completed, the network will span approximately 4700 km.
Significant milestone
Murphy Pipe and Civil Managing Director Jim Campbell said reaching 3000 km was a significant milestone and praised the crews for their huge effort.
Campbell commented: "Our team has done a great job achieving this feat, and while there is still some way to go to complete QGC's entire gathering network, they have already played a big part in developing Queensland's natural gas resources.
"It's been an all-encompassing project for our crews, who have performed about 200,000 welds, laid more than 180,000 pipe lengths and fully tested and commissioned well over 50% of the pipe network.
"I'm sure the crew members involved in this phase of the project are very pleased to see it now coming into operation thanks to their efforts."
Conventional vs. innovative
Campbell explained that pipe crews had used a combination of conventional trench and bury methods using excavators, and a fleet of innovative Spiderploughs, which feed PE100 pipe into the ground, where ground conditions make it possible.
"We have been a traditional pipeline construction company for many years, but we have a very big focus on innovation and seeking out ways to do things better and safer - which is why we started using more advanced technology like fast fusion welding and Spiderplough installation.
"The Spiderploughs are relatively new to Australia's polyethylene pipe industry, but thanks to some innovative redesign by our research and development team, these machines have proved to be safe and very effective.
"We've certainly come a long way since introducing these machines to the natural gas sector a few years ago, and through our constant focus on improvement we achieved a world-first this year when we began installing polyethylene pipe up to 630 mm in diameter and at rates of up to 10 km per day," he added.
Crew member
Celebrating the milestone, pipe crew member Kevin Owens, said: "The crew stood down for a short moment to recognise the milestone and take stock of what we had achieved as a team. But we were soon right back into it as we still have some ways to go and this pipe won't put itself in the ground."
Image courtesy of Murphy Pipe and Civil.
Adapted from press release by Katie Woodward
Read the article online at: https://www.lngindustry.com/liquid-natural-gas/27082014/pipe-crews-celebrate-queensland-curtis-lng-milestone-1285/
You might also like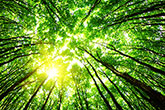 Commonwealth LNG has entered into a memorandum of understanding with OnStream CO2 LLC for a carbon capture and storage solution at Commonwealth's 9.3 million tpy LNG facility under development in Cameron, Louisiana.