Fitch: Europe to remain reliant on Russian natural gas
---
Europe is unlikely to be able to reduce its reliance on Russian natural gas for at least the next 10 years, according to analysis from Fitch Ratings.
Fitch warns that at best, the European Union may be able to avoid significantly increasing its gas purchases from Russia. Any attempt to improve energy security by reducing European reliance on Russia however, would require either a significant reduction in overall gas demand or a considerable increase in alternative sources of supply, neither of which appears likely.
European economy
The agency believes that the recovering European economy will push up energy consumption over the next few years, helping offset energy efficiency measures, while environmental concerns will limit any further switch to electricity generation from other hydrocarbons or nuclear power.
Fitch therefore expects European demand for natural gas to grow slightly until the mid-2020s. After that it is likely to accelerate as gas-fired electricity generation replaces old coal and nuclear capacity, although renewables will also fill some of this gap. Even if coal-fired and nuclear energy were favoured over gas, the impact on energy security would be limited because Russia also supplies 26% of the EU's hard coal and is the sole supplier of fuel rods to nuclear power plants in several countries.
Shale gas?
European shale gas remains in its infancy and Fitch Ratings believes it will take at least 10 years for production to reach meaningful volumes. By that point it would probably only offset the decline in production from Europe's conventional gas wells.
Pipeline gas?
Piped gas imports from markets other than Russia are also likely to remain limited. Fitch notes that the Trans Anatolian Gas Pipeline is the only viable non-Russian pipeline under consideration. This could provide 31 billion m3 of gas per year by 2026, however this is not enough to cover the incremental increase in gas demand the agency expects over the period, let alone replace any supplies from Russia.
LNG?
A third alternative source is LNG, as global liquefaction capacity is set to increase by approximately 70 billion m3 per year by end-2017. However, much of this new capacity is tied to long-term supply contracts and spare capacity in global LNG is likely to remain tight, in the tens of billions m3. Fitch Ratings does expect new LNG supplies to be signed up by Europe, however the LNG market is unlikely to be large enough to gain market share against Russian gas.
For a more detailed analysis of Europe's gas needs and the potential alternative sources of supply, please view Fitch Ratings report, Living Without Russian Gas Part 2: Replacing Russian Supplies in the Long Term, available from the agency's website.
Adapted from press release by Katie Woodward
Read the article online at: https://www.lngindustry.com/liquid-natural-gas/27082014/europe-unable-to-reduce-reliance-on-russian-natural-gas-1284/
You might also like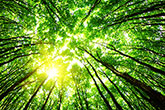 Commonwealth LNG has entered into a memorandum of understanding with OnStream CO2 LLC for a carbon capture and storage solution at Commonwealth's 9.3 million tpy LNG facility under development in Cameron, Louisiana.