---
Samik Mukherjee and Don Hill, McDermott International, Inc., USA, review modularisation options and applications in the context of new liquefaction projects.
The need for global LNG infrastructure continues to grow. As a result of this growth, many opportunities are being created for companies who specialise in engineering, procurement, fabrication and construction (EPFC).
For the fifth consecutive year, global LNG trade set a record, reaching 316.5 million tpy, according to the International Gas Union 2019 World LNG Report. This marks an increase of 28.2 million t from 2017, equating to 9.8% year-on-year growth. As of February 2019, 101.3 million tpy of liquefaction capacity was under construction or sanctioned.
There is no one-size-fits-all solution for these types of projects. Every customer is unique – as are their projects. Still, there are a number of best practices that enhance the overall execution of any given project. For instance, having an EPC contractor involved in the pre-FEED and FEED studies can grant significant advantages to a project, by enabling the EPC contractor to bring current execution know-how into the development of the project as early as possible, and ensuring the engineering incorporates this know-how.
Regarding the question of leveraging a modularisation strategy, it depends on the customer and the specific needs of their project. It is not a black and white matter; it is not simply either/or. In fact, the answer is generally somewhere in between a stick-built approach and a fully modular execution.
The main goal, after completing a detailed analysis during the early development of the project, is to select the best solution based on the specific project details and client needs. It is important to understand and then incorporate the resultant execution approach into the whole project development.
Optimising the extent and scope of modular execution
McDermott's modularisation guiding principle is to collaborate across the whole organisation, to achieve the most beneficial execution approach through a standardised and integrated process. This approach results in solutions ranging from truckable, pipe assembly racks and skids, barge-able medium to large pipe assembly racks, process units to mega module process units, or a blend of these.
The determination of the extent and scope of modular execution is through this early detailed evaluation of key aspects of each project, which includes: safety; schedule; worker density; craft cost; site congestion and constraints; weather impacts; environmental and social risk mitigation; shipping constraints; location and cost of installation; regional productivity; craft availability; and local content requirements. Quantitative analysis at this level and detail during the early development phase can result in risk mitigation, and improvement in the cost and schedule certainty for a project.
This is an abridged version of an article that was originally published in the June 2019 issue of LNG Industry. The full version can be read here.
Read the article online at: https://www.lngindustry.com/liquid-natural-gas/27052019/a-question-of-scope-and-extent/
You might also like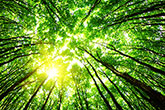 Rohe Solutions Oy has started liquefying biogas from the grid at the Hamina LNG terminal. Liquefaction at Hamina LNG Oy's terminal and the first pilot deliveries are planned to start in early 2024.