---
Despite near-term headwinds, the long-term future of global LNG is positive for participants able to adapt to a more fragmented market, new and different customer expectations and more short-term and flexible commercial arrangements, according to Deloitte's new report 'Navigating the new world of LNG.'
"The transformation of global LNG markets is underway, and the future is expected to look very different from the past and present," said Andrew Slaughter, managing director of the Deloitte Center for Energy Solutions, Deloitte Services LP.
In the near term, the industry expects to face headwinds of slowing demand growth, recent and imminent supply capacity expansions that could overtake the pace of demand growth, and a lower price environment that challenges the economic viability of new developments.
"Long-term, strong underlying demand drivers and the opening of new markets could provide substantial opportunity for participants. However, the industry may need to adapt to a more complex market, moving away from high volume, long-term, point-to-point supply arrangements of the past toward more flexible physical supply and commercial arrangements," explained Slaughter.
The report discusses how these evolving new external parameters will likely drive the emergence of new types of participants, such as financial intermediaries, traders, hub operators and more. These are expected to generate new business models to unlock profit down the value chain. For the participants who can weather the near-term hurdles, the LNG outlook over the next two decades comprises a rich mix of growth, change, uncertainty, challenge and opportunity. Report findings include the following:
Opportunity – Natural gas is the fastest growing fossil fuel globally, benefiting from its flexibility of use in multiple demand segments, its competitive economics and its relatively lower emissions profile. LNG is well positioned to account for a substantial share of this growth, as many markets do not have indigenous or adjacent natural gas resources which can be delivered by pipeline. Increased action around the world to reduce the carbon intensity of economic activity provides additional support for the long term prospects for LNG.
Growth – The report notes that long-term growth prospects look positive as traditional markets expand, new markets emerge in more and more diverse destination countries, and new technologies and applications, such as in land and marine transport, power generation and others. Growth and diversity of markets could stimulate similar growth and diversity of supply sources, including more geographical variety and a range of liquefaction plant sizes and technologies.
Change – The report also cites the emergence of new suppliers, new markets, more flexible commercial arrangements and new technologies, all of which bring new options to participants right along the LNG value chain. From a period of historical development based around a limited number of suppliers, a limited number of large markets, fairly standard commercial arrangements and a small number of technologies, all these elements will likely change significantly over the next two decades.
Uncertainty – With change comes uncertainty, but when high-capital projects like large-scale LNG developments face heightened uncertainty, this often increases the risk profile of those investments. Sources of uncertainty include: the pace of recovery in demand growth; the price outlook for oil, which is still linked to a high proportion of global LNG trade; and what will be the impact of U.S. LNG, the new entrant into global markets?
Challenge – The recent wave of LNG supply capacity expansions, led by Australia and followed by the U.S. has resulted in a capacity overhang, often challenging the viability of existing and new projects. The duration of this period of overcapacity may be extremely challenging for operators and could put at risk the next phase of capacity expansions required early in the next decade.
"Technology marches on, opening up new applications on the demand side and new supply options. Our research suggests that LNG is expected to remain one of the most dynamic segments of the energy industry, as it transforms to take a key role in the 21st century energy mix," concluded Slaughter.
Read the article online at: https://www.lngindustry.com/liquid-natural-gas/26012017/positive-long-term-global-lng-outlook-for-adaptive-companies/
You might also like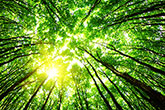 Rohe Solutions Oy has started liquefying biogas from the grid at the Hamina LNG terminal. Liquefaction at Hamina LNG Oy's terminal and the first pilot deliveries are planned to start in early 2024.