Qatargas launches skills initiative
---
In a new initiative to boost the knowledge and skills of its national engineers, Qatargas has enrolled all the Qatari engineers working in different organisational units across the company as members of the Qatar Society of Engineers (QSE). This membership, covering all existing engineers as well as those who will join the company in future, will facilitate exchange of knowledge among the national engineers in Qatar and help them keep abreast with state-of-the-art technology and ongoing developments in their various engineering disciplines.
This was announced in a ceremony on the sidelines of the 7th IEEE-GCC Conference and Exhibition, held during 17 - 20 November 2013 at the Qatar National Convention Centre. The ceremony was attended by Mansour Rashid Al Naimi, Qatargas Public Relations Manager, and Ahmad Jassim Al Jolo, Chairman, Qatar Society of Engineers. Other QSE heads were also present.
Added value for engineers
Commenting on this initiative, Al Naimi said: "We are very much pleased to be the first corporate partner of Qatar Society of Engineers to provide an added value for our national engineers as this will help them be part of the broader engineering community in the country. We hope that other companies and organisations in the country will follow suit so that the Qatari engineering community can benefit from the extensive networking and training opportunities provided by QSE. Apart from all national engineers presently working with Qatargas, every new national engineer joining the company will automatically become a member of the society. This partnership with QSE forms part of our corporate social responsibility programme that seeks to boost the Qatarisation drive, followed by Qatargas at various levels."
Widening cooperation
Al Jolo expressed similar optimism when he said: "We value this significant initiative taken by Qatargas in supporting the Qatar Society of Engineers as it exemplifies our policy of widening our cooperation with different governmental and non-governmental organisations in the country. We encourage other corporate organisations and government establishments to follow the footsteps of Qatargas and support QSE in enhancing the efficiency of the Qatari engineers. We are optimistic that such support will enhance the quality of training programmes and elevate the standard of industry conferences and seminars organised by the society from time to time in response to the needs of the engineering community in Qatar."
Qatargas has undertaken several initiatives to considerably enhance the strength of its national workforce, including employing engineers from different specialised disciplines. Its ongoing cooperation with Qatar University includes a variety of sponsorships such as a Chemical Engineering Research Chair, membership in the Gas Processing Centre Consortium, Gasna Contest for School and University Students, Senior Plant Design Contest for University Students and Engineering Week. Additionally, special conferences and symposiums organised by different universities and educational institutions in Qatar are supported by Qatargas with the objective of promoting students' interest in engineering and scientific disciplines.
Adapted from press release by Ted Monroe
Read the article online at: https://www.lngindustry.com/liquid-natural-gas/25112013/qatargas_launch_initiative_to_boost_skills_and_knowledge_of_national_engineers/
You might also like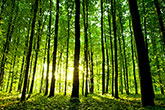 Kontrol Technologies Corp. will provide emission monitoring and analytics to its previously announced customer in the LNG market.