---
The 'Global LNG Bunkering Market 2019 – 2023' report has been added to ResearchAndMarkets.com's offering. A summary of the report's findings can be found below:
The LNG bunkering market will register a CAGR of almost 35% by 2023.
Increase in demand for cleaner fuels to drive growth in the market
The transportation sector includes the movement of goods and people through roadways, ships and airways. This involves combustion of fuels to power the transportation vehicles, which ultimately results in the emission of air pollutants.
Maritime transport forms the backbone of world trade and globalisation. Thousands of vessels connect demand and supply globally every day, which helps boost international and regional trade, helps create jobs and spreads prosperity.
Growing marine logistics business
Maritime is the backbone of globalisation and is crucial in cross-border transport networks, which support supply chains and enable international trade.
High capital requirements of using LNG as marine fuel
Fuel cost represents more than 50% of the overall operational cost of a container ship. Hence, the use of LNG as marine fuel might result in high capital and operational costs, thus limiting the growth of the global LNG bunkering market during the forecast period.
Read the article online at: https://www.lngindustry.com/liquid-natural-gas/24012019/global-lng-bunkering-market-2019-2023-report-released/
You might also like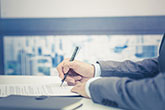 In its efforts to further boost natural gas utilisation in the country and enhance Nigeria's gas revenue, NNPC Ltd has signed two major agreements to deliver LNG to the domestic gas market and the international LNG market.