InfraStrata extends exclusivity agreement for UK FSRU project
Published by Will Owen, Editor
LNG Industry,
---
InfraStrata plc has announced that it has extended its exclusivity agreement with Meridian Holdings Co., in order to facilitate the development and acquisition of Meridian's floating storage regasification and reloading unit (FSRU) project in the UK. Under the terms of the agreement, the company now has extended its exclusivity until 8 January 2020.
Background
The FSRU project involves developing a floating LNG (FLNG) receiving port offshore Barrow-in-Furness, Cumbria, northwest England, and is designed to deliver regasified volumes of natural gas directly into the UK market via its own national transmission system interconnection at Barrow-in-Furness.
At a projected capacity of approximately 5 million tpy, the FSRU project will add to the UK's security of gas supply, help balance the gas network on peak demand days and provide its clients with a high level of optionality between storing LNG, regasifying LNG and sending it to the National Grid and storing regasified LNG for future withdrawals from underground gas storage.
Due diligence
Preliminary due diligence conducted by the company on the FSRU project thus far has yielded positive results. The extended period of exclusivity will now enable the company to conduct a more detailed technical, commercial and regulatory assessment of the FSRU project and determine key parameters.
Additionally, discussions have commenced with leading global liquefied LNG terminal (both onshore and offshore) construction companies based in South Korea and Japan who have expressed interest in partnering with the company to construct the FSRU project.
Key to any project that the company decides to add to its portfolio is the ability to monetise it as soon as possible and underpin the project's economics with baseload revenues. To that extent, the company has had discussions with leading global trading houses who have expressed interest in entering into long term capacity offtake agreements with a view to monetising their growing LNG portfolio in the highly liquid UK wholesale gas market.
John Wood, Interim Chairman and CEO of InfraStrata, said:
"We are pleased to have extended the exclusivity on the FSRU project till 8 January 2020. This will give us the ability to take a comprehensive view on the project and determine next steps that we will take at the end of the exclusivity period. We are very encouraged by the level of international interest expressed for the FSRU project, both on the construction and the offtake sides. Subject to technical and commercial feasibility, we believe that the FSRU project will form an important part of the company's portfolio of projects that it seeks to develop during the next 5 years and operate post-construction."
Read the article online at: https://www.lngindustry.com/liquid-natural-gas/22102019/infrastrata-extends-exclusivity-agreement-for-uk-fsru-project/
You might also like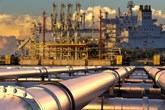 At every stage of the LNG process – from pretreatment to transportation – accurate and reliable measurements are essential for optimising production, maintaining safety, and ensuring profitability.