---
Allegro Development Corporation has announced that Mocoh SA has selected Allegro's commodity trading and risk management (CTRM) software solution to manage and mitigate risk, increase operational controls and support rapid growth.
Since Mocoh's inception, Africa has been the company's central focus, as evidenced by its unrivaled expertise and wide network of relationships across the continent. Key to Mocoh's growth is its commitment to client needs, including the company's ability to add value to complex price risk and exposure.
To support its tremendous growth, Mocoh required a best-of-breed CTRM software platform to replace its homegrown commodity management solution. The company identified the need for an enterprise solution with a component architecture that streamlines business processes, enables robust risk management, improves operational control, and provides timely and accurate data for better decision support.
"We surveyed all the major solutions in the market and Allegro's proven industry track record, software extensibility, and domain expertise made its solution the obvious choice for Mocoh's trading and risk management strategy," said Michael Hacking, CEO, Mocoh SA. "I look forward to implementing an enterprise solution that will meet Mocoh's current and future needs for greater risk management and operational efficiency while also enabling continued growth."
Mocoh used the advisory services of capSpire, a global consulting and solutions company with a focus on energy and commodities, to analyze and select Allegro's ETRM software platform.
"At capSpire, our goal as CTRM consulting experts is to help clients leverage the best technologies in the market to align with their business goals," said Dave Webb, Managing Director, capSpire Ltd. "Through capSpire's proven methodology that minimizes risk and maximizes value, we were able to help Mocoh choose Allegro's commodity management software because it will provide better risk controls and position visibility in complex African trading markets and other parts of the world while the company continues to experience growth."
"I am excited to welcome Mocoh to the Allegro family," said Jonathan English, SVP, Global Sales, Allegro Development. "Mocoh's choice of Allegro is further testament to the fact that the world's top crude and refined companies continue to choose Allegro's flexible and scalable CTRM software solution as it offers the greatest depth and breadth of all available solutions."
Crude and refined, natural gas, LNG, NGL, power, and agriculture companies continue to choose Allegro as their ETRM and CTRM software solution.
Read the article online at: https://www.lngindustry.com/liquid-natural-gas/22062018/mocoh-sa-selects-allegros-etrm-software-solution/
You might also like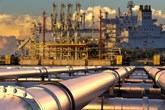 At every stage of the LNG process – from pretreatment to transportation – accurate and reliable measurements are essential for optimising production, maintaining safety, and ensuring profitability.