Wood Mackenzie: 'New Europe' for Gazprom
---
Wood Mackenzie has said that the recent Russia-China gas supply agreement has opened up a 'New Europe' for Gazprom.
Russia and China have agreed a deal to supply 38 billion m3 per annum of gas from Gazprom's East Siberian fields into China via the Power of Siberia pipeline. Details on pricing and the timing of first deliveries for this landmark deal are not clear however first gas is expected through the Power of Siberia in 2020.
Comments
Stephen O'Rourke, Global Gas Research Analyst for Wood Mackenzie, explained: "The agreement not only establishes a new gas production centre in East Siberia for Gazprom but provides the company with pipe export growth and market diversity away from its legacy European customers. With European gas demand growth uncertain and the Ukraine crisis leading to calls for Europe to reduce its reliance on Russian gas, Gazprom now needs a 'new Europe'- enter China."
"The comparisons with the development of Gazprom's export business into Europe are clear, with almost identical population sizes between North East China and Western Europe. Gazprom's exports to Western Europe first reached 38 billion m3 by the mid-1980s and have since increased to over 150 billion m3 into the whole of Europe. We anticipate overall gas demand from China over the next two decades will grow more rapidly than that witnessed in Europe from the mid-1980s," added Gavin Thompson, Head of Asia Gas Research.
Wood Mackenzie's analysis highlights the following implications:
China's gas market requires Russian supply
North East China is short of gas and needs Russian supply to balance long-term demand and supply.
Eight provinces in North East China will receive East Siberian gas. This area has a population of approximately 360 million, experiences extremely cold winters, and suffers from a shortage of domestic gas supply options.
By 2025 Wood Mackenzie estimates total gas demand from these eight provinces will reach 125 billion m3. Power of Siberia gas will meet over a quarter of regional gas demand by this time.
Without East Siberian gas, alternative supplies would have to be sourced requiring significant additional infrastructure and cost. It would also deprive eastern coastal markets of supply, forcing an increased reliance on imported LNG.
Russia and China's energy trade
The Russia-China pipeline agreement proves that Gazprom can grow piped gas exports significantly without relying on its traditional European markets.
Regarding international relations, this deal also signals a deepening of energy ties between Russia and China. The two countries now cooperate across a range of different commodities and have established a broad base for further increases in trade in oil, gas, LNG, coal and electricity.
Opportunities for Gazprom
The Power of Siberia pipeline will allow Gazprom to pursue additional export projects, also aimed at Asian buyers. Volumes from the Kovyktinskoye field could also supply gas to the proposed Vladivostok LNG project.
The possibility of third-party indirect access to the Power of Siberia could provide Gazprom with additional volumes from independent Russian producers while Gazprom's gas fields are gearing towards production.
This could signal further gas sales of Russian gas to China, from Gazprom and other Russian companies.
Challenges in upstream development
The Chayandinskoye field development will be difficult with complex geology and helium-rich gas.
The overall cost for the Chayandinskoye upstream development, Power of Siberia pipeline and processing costs could exceed US$ 40 billion. This makes it one of the largest oil and gas investment decisions of the year globally.
Adapted from press release by Katie Woodward
Read the article online at: https://www.lngindustry.com/liquid-natural-gas/22052014/russia_china_gas_deal_signals_new_europe_for_gazprom_640/
You might also like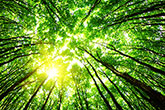 Commonwealth LNG has entered into a memorandum of understanding with OnStream CO2 LLC for a carbon capture and storage solution at Commonwealth's 9.3 million tpy LNG facility under development in Cameron, Louisiana.