Winterthur Gas & Diesel confirms Wärtsilä and CSSC Marine Service as global service providers
Published by Joseph Green, Editor
LNG Industry,
---
To extend their global service offerings, Winterthur Gas & Diesel (WinGD), recently signed agreements with Wärtsilä Services and CSSC Marine Service Co. Ltd. (CMS) as Authorised Global Service Providers.
With these new agreements, valid from January 1st, 2018, both providers can now offer support for all two-stroke engine brands from Winterthur Gas & Diesel, namely WinGD, Wärtsilä and Sulzer. The support includes delivery of spare parts, provision of service engineers, reconditioning and overhaul work on components, training, upgrade solutions and maintenance agreements.
The rights of the Licensed Engine Manufacturers, to provide services to their engines, remain unaffected by these new global service agreements. WinGD's warranty and customer support will continue while these new agreements allow for normal scheduled and preventative maintenance or long term service agreements to now be provided by Wärtsilä and CMS.
In its promise to support optimum operation of WinGD engines, WinGD has invested in building state-of-the-art training facilities and procedures. Particularly noteworthy are the engine room simulators, which simulate the operation and control of all equipment installed in an engine room. With a focus on the latest generation engines including RT-flex, X-Generation and the new X-DF dual-fuel engines, the simulation facility provides realistic-scenarios of critical situations, like engine shut downs, upcoming alarms or simulated engine malfunctions, which provide valuable experience to trainees for real life situations on-board.
Committed to providing state-of-the-art support, WinGD recently launched WiDE (WinGD Integrated Digital Expert). WiDE, now available for all newly ordered engines, provides a monitoring platform able to record and analyse the performance data of the engine. The system capabilities can be extended on demand to allow continuous, intelligent-diagnostics of the engine and component performance with the goal of scheduling necessary maintenance to avoid unscheduled engine interruptions. Remote access to the collected data, online manuals and troubleshooting guidelines, as well as maintenance preparation support, creates additional value to the crew on-board and to the ship operator.
Rudolf Holtbecker, Director Operations, WinGD, said: "We are very glad to have signed an agreement with these two partners, Wärtsilä Services and CSSC Marine Service.
"It was important to us that Wärtsilä Services remained a key partner. Having been the sole global service provider for many years, they have an extensive global footprint with a full-service solutions portfolio in the lifecycle support for two-stroke engines. CSSC Marine Service, a new company in the two-stroke engines service market, provides additional customer choice and the opportunity to diversify the offered services meeting a larger variety of customer needs."
Read the article online at: https://www.lngindustry.com/liquid-natural-gas/22022018/winterthur-gas-diesel-confirms-wrtsil-and-cssc-marine-service-as-global-service-providers/
You might also like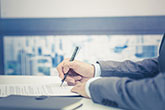 In its efforts to further boost natural gas utilisation in the country and enhance Nigeria's gas revenue, NNPC Ltd has signed two major agreements to deliver LNG to the domestic gas market and the international LNG market.