---
SEA\LNG has announced that it has welcomed Exeno Yamamizu Corporation (Yamamizu) and Fearnleys AS as the first shipbroking companies to join its membership coalition.
The coalition whose membership currently stands at 33 organisations, is committed to uniting knowledge and expertise from across the LNG value chain, including shipping companies, ports, major LNG suppliers, classification societies, downstream companies, infrastructure providers, shipyards, financial institutions, OEMs, and most recently shipbrokers.
Peter Keller, SEA\LNG chairman and executive vice president, TOTE Inc., said: "SEA\LNG is pleased to welcome Exeno and Fearnleys to its membership coalition. Our members continue to be a strong voice advocating for LNG as a cost-effective, safe, and more environmentally friendly long-term fuelling solution. The support for and momentum behind the use of LNG as a marine fuel, particularly in the last 18 months, demonstrates the need for pooling knowledge and working collaboratively to break down the barriers to LNG uptake ahead of the 2020 global sulfur cap."
Japan-based shipbroking company, Exeno Yamamizu has a long history in shipping, including dry bulk chartering of all ship sizes and all cargo types. Since April 2017, its energy department has been responsible for managing LNG-related chartering services for several clients such as utilities, gas companies, trading houses, ship owners and operators, among others.
In addition, the energy department is responsible for monitoring the growing demand of LNG as a marine fuel, and for facilitating business development in this emerging market by coordinating information about LNG bunker supply vessels, barges, and loading facilities in Japan and abroad.
Hisaaki Masuda, president, Exeno Yamamizu Corporation, said: "Exeno Yamamizu Corporation has a great wealth and breadth of expertise in relation to LNG as well as the wider marine industry. We look forward to working collaboratively with our fellow SEA\LNG members to support the growth and development of LNG as a marine fuel as the preferred fuel choice of the future."
For nearly 150 years, Fearnleys has been a major international shipbroking company providing chartering, sale and purchase, and newbuilding contracting services in almost all shipping sectors, including dry cargo, tankers, and offshore. Fearnleys' involvement in LNG began in the late 1960s. Today, the company has a team of 15 personnel focussed exclusively on LNG, with offices in Japan, Korea, China, Singapore, Oslo, Houston, and London.
Kristian Sorensen, CEO – global head of shipbroking at Fearnleys AS, said: "We are very pleased to join the SEA\LNG coalition and to collaborate with its membership to meet the challenges of the future marine fuel environment. We look forward to lending our knowledge and expertise as we continue to work together to achieve the common goal of making LNG the fuel of choice for the shipping industry."
SEA\LNG and its member organisations continue to advocate for the need to collaborate, demonstrate, and communicate on key areas such as safety, regulation, emissions, and the economic case, to provide the confidence and demand required for an effective and efficient global LNG value chain by 2020.
Read the article online at: https://www.lngindustry.com/liquid-natural-gas/21062018/yamamizu-and-fearnleys-as-join-sea-lng-membership-coalition/
You might also like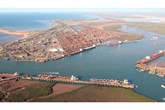 Pilbara Clean Fuels, Oceania Marine Energy, and RINA join forces in a collaboration to develop a low-carbon LNG production and marine bunkering concept in Port Hedland, Australia, aiming to change the maritime industry's environmental impact.