Gasum receives investment grants for a new biogas plant and four filling stations
Published by Will Owen, Editor
LNG Industry,
---
Gasum has received grants from the Swedish Climate Leap initiative (Klimatklivet) for a planned new biogas plant and four new gas filling stations for heavy-duty vehicles.
Gasum is aiming to reduce CO2-emissions in the road transport sector with LBG and LNG. The new projects support the development of the Nordic gas ecosystem.
The new planned biogas plant supported by Klimatklivet will be located in Götene, Sweden. The approved grant for Gasum's new plant is valued at €15 million (SEK 158 million). Manure will be the main feedstock and the biogas produced at the plant will be used for LBG production. In addition, the plant will produce biofertilizers, which for the most partwill be organically certified.
"The idea for the biogas plant was first initiated by the local farmers' association Götene Biogas Ekonomisk Förening. It's important for us at Gasum to further develop our presence in the agricultural sector, so we are looking forward to the cooperation. The Götene biogas plant project will strenghten our production capacity, create local jobs and contribute significantly to Gasum's work to reach climate targets. We acknowledge the great importance of the Klimatklivet investment grant and thank the Swedish Environmental Agency for their foresight and professionalism,"says Erik Woode, Senior Manager of Business Development, Gasum Sweden.
Four new gas filling stations for heavy-duty vehicles to strengthen the Nordic gas filling station network
The four new gas stations being built with the Klimatklivet grant will be located in Malmö, Halmstad and in eastern and western Gothenburg. The stations are planned to begin operating in 2020. The grant of €3 million (SEK 32 million) was approved for the four new filling stations by the Swedish Environmental Protection Agency under the Klimatklivet initative. The initiative supports climate investments to cut CO2-emissions in Sweden. The gas filling stations chosen for the grant are located in high-traffic areas. New stations in Sweden will be part of the gas filling station network which offers LBG and LNG for heavy-duty vehicles.
"Klimatklivet is essential in supporting our journey towards a carbon-neutral society. Without the grant, we wouldn't be able to build these new stations in Sweden. People are becoming more aware of the benefits of gas in Sweden and now is the time to invest in clean energy solutions," explains Mikael Antonsson, Director, Traffic, Gasum Sweden.
Read the article online at: https://www.lngindustry.com/liquid-natural-gas/20122019/gasum-receives-investment-grants-for-a-new-biogas-plant-and-four-filling-stations/
You might also like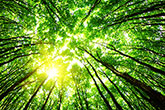 Rohe Solutions Oy has started liquefying biogas from the grid at the Hamina LNG terminal. Liquefaction at Hamina LNG Oy's terminal and the first pilot deliveries are planned to start in early 2024.