---
Vaca Muerta has been seen by multiple governments in Argentina as an engine for economic growth, creating expectations that almost never correspond to reality, says GlobalData.
In the last five years, operating projects have made significant technical improvements in well productivities through longer laterals and more fracking stages. However, even with the support of Argentina's government, Vaca Muerta will still take many years to be the driver of an LNG export boom in the southern cone.
Although the development of several projects has proved the economic viability of the resource, production is still not enough to adequately complement the supply needed to meet domestic natural gas demand. This is specifically the case during the winter months of June to September when there is a deficit of supply of approximately two billion ft3/d.
Adrian Lara, Senior Upstream Analyst at GlobalData, explains: "Vaca Muerta requires commitment in investment from upstream producers and LNG developers, which, in turn, requires macroeconomic stability, additional infrastructure and enough local equipment and service providers. For Argentina, all of these conditions are, at best, being developed and, at worst, still challenging and uncertain."
Through Resolution 46, the Argentinian Government offered a price subsidy, starting at US$7.50 per million Btu, in 2017; gradually decreasing to US$6.00 per million Btu by 2021. However, beyond 2021 there will be no subsidy, guaranteeing a higher price for new unconventional wells, which can discourage the drilling of new wells – especially for operators without the necessary expertise.
Lara concludes: "Vaca Muerta's current and future development will require government support via policies aimed at liberalising prices and fostering related infrastructure development. However, there is only so much the government can do to accelerate the pace of development in both upstream and downstream LNG. A sustained growth in domestic demand of natural gas or adequate LNG exporting capacity will take time to build, and commitment between LNG developers and upstream producers will be needed."
Read the article online at: https://www.lngindustry.com/liquid-natural-gas/20082019/argentina-underperforming-in-lng-exports/
You might also like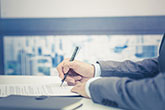 QatarEnergy has signed an agreement with HD Hyundai Heavy Industries for the construction of 17 ultra-modern LNG carriers.