---
Reuters are reporting that South Korean imports of LNG are set to ease from record levels racked up in the first-half of the year, with appetite for the fuel from utilities seen fading as a raft of nuclear power stations come back online.
The country's imports of the commodity jumped nearly 16% year-on-year to a record 22.7 million t in the first six months of 2018, according to customs data in mid-July, boosted by demand from power companies as around half the nation's 24 nuclear plants were shut for maintenance.
But with an average of only six reactors expected to be offline over the rest of the year, analysts say shipments of LNG into the world's third largest importer of the fuel are likely to decline.
"(LNG) demand in the second-half won't be as strong as in the first-half because nuclear run rates will rise," said Yang Ji-hae, an analyst at Samsung Securities.
South Korea mainly consumes natural gas for heating and cooking, although it has been pushing to use the fuel more in power generation as it looks to switch away from coal and nuclear.
Gas power generation made up 29.1% of the country's overall electricity output in January-May, up from 20.4% last year. That compares to the share of nuclear power at 20.8%, down from typical levels of around 30%.
State-run Korea Gas Corp (KOGAS) sold 19.7 million t of gas in the January-June period, up 18.5% from last year. For power generation, 8.7 million t of gas were sold during that period, up almost 31% on-year.
Nicholas Browne, senior gas analyst at energy consultancy Wood Mackenzie, said that full-year 2018 LNG imports were expected to be similar to last year, with South Korean buyers already storing gas ahead of winter.
"They are ... filling storage in the traditional shoulder months, even if current spot prices are relatively high at US$10/mmBtu. It likely means that KOGAS anticipates prices will head higher in the winter," Browne said.
LNG spot prices LNG-AS have averaged US$10.03 per million British thermal units (mmBtu) so far this July, up from US$5.59 per mmBtu in the same month last year.
South Korea imported 37.6 million t of LNG in 2017. KOGAS brings in around 32 million tpy of LNG, with the rest purchased by private gas companies and utilities.
Yang at Samsung Securities said demand for gas from the power sector would drop in the second-half, although she added that gas would "benefit from the country's energy policy in the mid-to-long term".
Read the article online at: https://www.lngindustry.com/liquid-natural-gas/20072018/south-korea-lng-imports-set-to-ease-from-record/
You might also like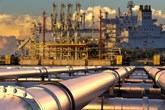 At every stage of the LNG process – from pretreatment to transportation – accurate and reliable measurements are essential for optimising production, maintaining safety, and ensuring profitability.