Seven companies join Methane Abatement in Maritime Innovation Initiative
Published by Jessica Casey, Deputy Editor
LNG Industry,
---
A major cross sectoral initiative, tasked with reducing methane emissions across the maritime industry, announced seven new members at a Lloyd's Register LNG Forum event in Doha, Qatar.
New members of the Methane Abatement in Maritime Innovation Initiative (MAMII) include:
CoolCo.
United Overseas Management.
Capital Gas.
Celsius Tankers.
Global Meridian Holdings.
Mitsui O.S.K. Lines.
TMS Cardiff Gas.
Led by Safetytech Accelerator, MAMII's current members include:
Maran Gas Maritime.
Mediterranean Shipping Company.
Carnival Corporation & Plc.
Seaspan Corporation.
Shell.
Lloyd's Register.
Knutsen Group.
MAMII was formed in September 2022 to identify, accelerate and advocate technology solutions for the maritime industry to measure and manage methane emissions activity. In doing so, it aims to minimise the environmental impact of LNG in shipping, whilst aiding the transition to future fuel solutions.
The new members bring a wealth of expertise from across the LNG value chain to the initiative, in a signal that they hope shows the industry's action to tackle methane emissions in maritime is strengthening.
Compared with traditional marine fuels, LNG is widely understood to generate less carbon dioxide (CO2), and emit less nitrogen oxides, sulfur dioxide, and particulate matter, for the same propulsion power. This makes it a popular and widely used transition fuel.
However, analysis has indicated that the environmental benefits of using LNG could be partially negated due to any unburned methane passing through the combustion process.
Methane is a potent greenhouse gas, estimated to have a Global Warming Potential of 27 – 30 over 100 years, while CO2 has a GWP of 1, regardless of time period used.
In its first six months, MAMII has already mapped the LNG fuel landscape from the well to the ship, identified key measurements required, and has identified a range of potential new technology for measurement onboard ships.
The progress of MAMII comes at a time when methane abatement initiatives are gaining traction globally, such as the Green Ray project which recently won funding from the EU.
The initiative is chaired by Panos Mitrou, Lloyd's Register's Global Gas Director, and directed by Safetytech Accelerator's Head of Partnerships, Steve Price.
Steve Price, Head of Partnerships at Safetytech Accelerator, said: "We are looking forward to the next few months when we move from analysis and research into piloting new methane measurement technology on ships. Measuring actual emissions is a critical step in the decarbonisation of the shipping journey."
Panos Mitrou, Global Gas Director at Lloyd's Register, added: "The doubling of MAMII's membership in the six months since its launch is a sign of the maritime industry's commitment to addressing methane emissions. It also indicates the important role of technology in measuring and managing methane emissions activity. As the chairman of the MAMII initiative, I am delighted that so many significant shipping leaders have joined the ranks."
Miltos Zisis, Managing Director at Capital Gas Ship Management, commented: "We are excited to pioneer together with Lloyd's Register and our peers in the MAMII project. Our group has invested heavily in reducing the environmental footprint of our fleet with specific focus in the reduction of methane emissions. Our participation in this project underlines our commitment to supporting important industry initiatives. We firmly believe that LNG will continue to be a major part of the energy mix and reducing the environmental impact of the value chain is one of the key challenges that we are facing."
George Kourelis, General Manager at TMS Cardiff Gas, concluded: "TMS Cardiff Gas has been a consistent investor in the LNG shipping space through the years, and has in this way clearly demonstrated its commitment to LNG as a clean alternative fuel in the path of the shipping industry towards achieving the 2050 decarbonisation targets. We are convinced that MAMII will play a critical role in enhancing the information flow and adding to the tools needed to measure methane releases by LNG-fuelled ships, and taking actions in order to mitigate these and cement the position of LNG, as well as synthetic LNG in the future as an alternative green fuel for the next decades."
Read the article online at: https://www.lngindustry.com/liquid-natural-gas/20032023/seven-companies-join-methane-abatement-in-maritime-innovation-initiative/
You might also like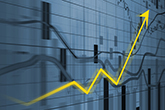 Priya Bose, MarketsandMarkets, India, outlines how the recent growth in global energy demand has resulted in a significantly larger LNG market.