---
JGC HoldinJGC Holdings Corporation has announced that JGC Corporation, which operates the overseas engineering, procurement, and construction (EPC) business of the JGC Group, in partnership with Hyundai Engineering & Construction, have been awarded the FEED and EPC estimation contract for the downstream LNG facilities for the Papua LNG project in Papua New Guinea by ExxonMobil, on behalf of the venture partners.
The project calls for the design of approximately 4 million tpy of LNG liquefaction capacity adjacent to the existing PNG LNG processing facilities located 20 km northwest of Port Moresby, Papua New Guinea, with the natural gas to be sourced from the Elk Antelope gas field. The Project also includes the use of 2 million tpy of liquefaction capacity in the existing trains of PNG LNG.
The LNG facilities will adopt an 'E-Drive' design, where electric motors instead of conventional gas turbines drive the natural gas compressors. This will help reduce carbon dioxide emissions during operations of the LNG facilities.
The role of LNG, with its reduced environmental impact in comparison with other fossil energy sources, is increasingly important in the energy transition, which is progressing against the backdrop of recent global low-carbon and decarbonisation trends. The JGC Group has been responsible for the construction of LNG facilities accounting for more than 30% of world LNG production, and is currently executing three projects:
A large scale LNG project in Canada.
A floating LNG project in Mozambique.
A floating LNG project in Malaysia.
As a world-leading engineering contractor in the LNG field, we will continue to aggressively expand our business activities and contribute to energy transition.
Read the article online at: https://www.lngindustry.com/liquid-natural-gas/20032023/jgc-awarded-papua-lng-downstream-feed-project/
You might also like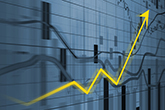 Priya Bose, MarketsandMarkets, India, outlines how the recent growth in global energy demand has resulted in a significantly larger LNG market.