---
Santos has released its Q2 2018 activities report. The key highlights of the report can be found below:
Production growth in core Cooper Basin and WA gas assets
Cooper Basin gas production up 8% and oil production up 17% compared to the prior quarter due to strong performance from recently connected wells more than offsetting the impact of a higher level of planned maintenance at Moomba. Quarterly Cooper Basin oil production was the highest in four years.
Fastest ever gas well drilled in the Cooper: Marabooka-18 development well 3.1 days from spud to rig release. Successful outcomes from Cooper exploration program.
WA gas production up 10% compared to the prior quarter due to higher customer demand and commencement of two new sales contracts.
Second quarter production of 14.2 million barrels of oil equivalent (boe) was higher than the prior quarter due to strong production from the Cooper Basin and Western Australia gas, combined with the restart in PNG LNG production following major earthquake activity in February. Offsetting these factors was a planned one-month maintenance shutdown of Bayu Undan/Darwin LNG during the quarter.
Strong revenue growth notwithstanding shutdown activity
First half sales revenue up 16% to US$1.7 billion due to stronger commodity prices and higher oil sales.
The strong increase in revenue was achieved despite the PNG LNG outage and planned shutdowns at Moomba and Bayu Undan/Darwin LNG which reduced first half production by about 2 million boe and sales revenue by approximately US$80 million.
Growth project updates
Barossa project enters FEED. Barossa is the lead candidate to underpin the long-life extension of Darwin LNG and would more than double Santos' current Northern Australian production. A final investment decision is targeted towards the end of 2019.
In PNG, Santos is in discussions regarding a proposal received for Santos to farm-in to PRL 3 (P'nyang).
In Queensland, the Scotia CF1 project was successfully completed ahead of schedule and under budget, and field production is ramping-up with current rates already exceeding 50 TJ/day. Roma is currently producing more than 70 TJ/day. The initial phase of development of the Arcadia field was sanctioned during the second quarter with first production expected in late 2019, while encouraging results continue to be achieved with the Mira-6 pilot well in the Mahalo field.
Note: If you want to keep up-to-date with the latest LNG developments, start your free trial to LNG Industry magazine today.
Strong balance sheet to support growth strategy
As at 30 June 2018, Santos had cash and cash equivalents of US$1.5 billion and total debt of US$3.9 billion, resulting in net debt of US$2.4 billion. Net debt includes US$145 million oil hedging mark-to-market liability.
New dividend policy announced – board to consider a return to dividends at the 2018 half-year results
Santos' new dividend policy will see the company look to pay ordinary dividends that are sustainable through the oil price cycle and will target a range of 10% to 30% payout of free cash flow per year.
Given the cyclical nature of the industry, the Board will also consider additional returns to shareholders above the ordinary dividend when business conditions permit.
Asset sales consistent with Santos' strategy to realise value from non-core assets
During the quarter, Santos announced the sale of its non-core Asian portfolio for US$221 million and the completion of the sale of its Denison Trough conventional assets in Queensland for up to A$43 million.
CEO comments
Santos Managing Director and Chief Executive Officer Kevin Gallagher said: "Santos' strategy has been to establish a low cost operating model that is designed to deliver strong cash flows through the oil price cycle."
"Our second quarter results demonstrate the strength of our diversified portfolio of core assets underpinned by a disciplined operating model and significantly stronger balance sheet."
"In the Cooper Basin, we delivered production growth due to strong performance from recently connected wells, including the highest quarterly oil production in four years and the highest daily oil rate in a decade. We also had exploration success with the wildcat gas exploration wells Mountain Goat and Hobgoblin."
"Our onshore development team continues to drive excellent results, including the fastest ever gas well drilled in the Cooper. This level of performance gives us confidence we can commercialise more of the vast discovered resource that remains undeveloped within the producing fields of the Cooper Basin, as well as the expanding prospective resource base across the Cooper."
"In our Western Australia gas business, higher customer demand and commencement of two new sales contracts drove production up 10% compared to the prior quarter."
"The PNG Highlands earthquake in February was a major disruptive event for the people of PNG and we were deeply saddened by the loss of life and personal injuries suffered by our local communities. Our PNG LNG expertise and resources were deployed to assist in humanitarian relief and Santos provided funds for the relief effort."
"It is a testament to the great work of the ExxonMobil team that the gas plant maintained integrity throughout the earthquake period and there were no releases of hydrocarbons and no significant injuries to personnel."
"Production was safely re-started within two months of the first earthquake and full rates were achieved by the end of April."
"The PNG LNG shutdown, combined with planned maintenance at our facilities in Moomba and Bayu Undan/Darwin LNG, reduced first half production by about 2 million boe. Excluding these shutdowns, we would have delivered production growth from our core assets in the first half."
"We remain on track to achieve our net debt reduction target in the second half of 2018, more than a year ahead of schedule, and we now have a significantly stronger balance sheet and cash flows to support our growth strategy."
"This positions the company to return to sustainable dividend payments to shareholders."
"We also continued to advance our key major growth projects, with the Barossa development moving into FEED in the second quarter and good progress being made toward building partner alignment in PNG for three additional LNG trains on the PNG LNG site. Our deep opportunity set around existing infrastructure of our core natural gas assets means Santos is very well positioned to drive value for shareholders going forward."
"In May, we announced that after careful consideration, the Santos Board resolved to reject the offer from Harbour Energy as it did not represent appropriate value for the company and, when combined with the additional risks, was not in the best interests of Santos shareholders," Gallagher said.
Read the article online at: https://www.lngindustry.com/liquid-natural-gas/19072018/santos-reports-q2-production-growth/
You might also like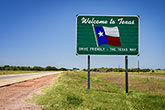 Texas LNG has selected ABB to deliver an integrated technology offering, including substation and control solutions.