Competing market demand lifts Asian LNG prices
---
Competing market demand is lifting Asian LNG prices above European levels, according to the latest analysis from ICIS.
Push up prices
Competition from Brazil and the expected call on flexible volumes from new floating import terminals triggered a partial recovery in Asian spot prices in early March. In East Asia, interest from independent buyers in China helped push prices back above European gas hub levels.
The April East Asia Index (EAX) gained US$1.006/million Btu to close at to US$7.556/million Btu on 13 March. The May contract rose US$0.738/million Btu over the same period to US$7.288/million Btu.
Asian demand
Demand was identified for April cargoes from at least three Japanese buyers, as well a number of portfolio sellers with short positions into the region. In China, up to four independent buyers were rumoured to be in the market for April cargoes, largely using terminal capacity leased from the country's state-owned oil companies.
Supply into the region continued to take the form of a series of tenders from Pacific Basin liquefaction plants. Indonesia's Bontang plant was understood to have offered up to four cargoes for April delivery, while Australia's Darwin and North West Shelf (NWS) plants also tendered April cargoes.
Mixed pricing?
An earlier round of tenders for March delivery produced mixed implications for pricing. Papua New Guinea LNG (PNG LNG) sold to TEPCO in the mid-US$6.00s/million Btu, while NWS reportedly oclosed a sale for the same period in the mid-to-high US$7.00s/million Btu.
Despite a lack of domestic demand outside of flexible contracts from European hub markets, sellers' expectations of NBP-premium pricing was sustained by strong spot buying elsewhere in the Atlantic Basin. Petrobras secured five cargoes in February and four deliveries in the first half of March amid an ongoing drought conditions in the country. In addition, several participants with positions in northeast North American terminals placed volumes into the region to take advantage of high premiums to Henry Hub in regional physical gas markets.
New LNG markets
By early March, the NBP began to dip below East Asian spot levels, however spot prices were sustained by supply constraints due to shoulder-month maintenance at plants including Qatargas 2, Train 4 and anticipated demand from several new LNG markets opening before the summer.
FSRUs are scheduled to be in place at Pakistan's Port Qasim and Egypt's Ain Sokhna Port by the end March, while Jordan's Aqaba floating terminal is due to be operational by late May. Egypt has secured approximately three cargoes per month on a tender basis, while Pakistan's Engro has yet to finalise any firm supply agreements. In addition, Thailand's PTT announced its intention to procure as much as 3 million t of short-term LNG in 2015.
Edited from ICIS press release by Katie Woodward
Read the article online at: https://www.lngindustry.com/liquid-natural-gas/19032015/icis-march-lng-price-analysis-445/
You might also like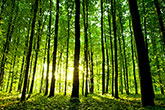 Kontrol Technologies Corp. will provide emission monitoring and analytics to its previously announced customer in the LNG market.