---
Bloomberg are reporting that Noble Group Ltd., the commodity trader battling to survive, warned that it will report another vast loss including from the operations meant to sustain a revamped business, and while it signalled progress in debt-restructuring talks, hurdles to a deal remain.
The Hong Kong-based company will report a net loss of US$1.73 billion to US$1.93 billion for the final quarter of last year, potentially bringing losses for 2017 to almost US$5 billion. That meant it had a negative net-asset position of US$650 million to US$850 million at 31 December.
Noble Group announced an initial deal to restructure US$3.5 billion in debt last month, fending off bankruptcy after a three-year crisis marked by losses, writedowns and controversial accounting. Since that debt-for-equity plan was unveiled, the proposal has drawn fire from a top shareholder as well as some bondholders. With the company now entering a critical phase of negotiations with creditors to nail down the rescue, it said talks are productive and signalled that more than half its senior creditors may be willing to endorse the deal.
The expected Q4 loss "results in a negative net-asset position," it said. "However, the board believes that the proposed restructuring, once implemented, should restore shareholders' equity and create a sustainable capital structure which will allow the group to rebuild its business in Asia."
As part of the proposed deal, Noble Group has reached an in-principle agreement with an ad hoc creditors' group and ING Groep NV, as a fronting bank, for a three-year US$700 million finance facility, it said in the statement. That is to be made available when the restructuring is effective.
For the full year, the net loss is seen between US$4.78 billion and US$4.98 billion. Of the expected loss for the fourth quarter, US$50 million to US$100 million was made on continuing operations in hard commodities, freight and LNG, and a further US$225 million to US$275 million was in businesses it is sold, the company said. There was a further exceptional loss of US$1.45 billion to US$1.55 billion, including non-cash mark-to-market losses on derivatives positions.
Under the rescue plan, which has been backed by about a third of the creditors in the ad hoc group, about half the debt will be switched into new equity. All existing shareholders will get a 10% stake in the revamped company. Separately, perpetual bondholders are being offered a few cents on the dollar.
Noble Group said the ad hoc group controls 36% of its senior debt – obligations that include bonds due in 2018, 2020 and 2022 as well as credit facilities. In addition, that group's advisors are in talks with holders of a further 15 percent of the debt, who have indicated "broad support" for a deal.
For now, given talks with creditors and finance provided by its banks, "the board is, on balance and on the basis of legal advice, satisfied that the group can continue as a going concern, until such time as the restructuring is completed," the company said. Full-year results are due on 28 February.
Read the article online at: https://www.lngindustry.com/liquid-natural-gas/19022018/noble-group-flags-us5-billion-loss/
You might also like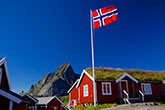 Equinor has announced that the gas leak that occurred at the Hammerfest LNG plant at Melkøya on 31 May 2023 has been stopped and normalisation is under way.