BC LNG should use renewable energy
---
The government of British Columbia (BC), Canada, could create 400 more permanent regional jobs and cut carbon pollution by a third, if it required liquefied natural gas (LNG) producers to power their facilities using renewable energy instead of fossil fuels.
The findings come from Clean Energy Canada's latest report, Lock in Jobs, Not Pollutions: How British Columbia's Proposed Liquefied Natural Gas Industry Can Create a Lasting Renewable Energy Legacy – and Why It Should. The report can be accessed here.
The report found that requiring LNG producers to maximize the use of renewable energy, by building their plants with electric drive energy, would not price the plants out of the competitive global market.
The government has stated that LNG production is all about jobs and opportunities. BC now has the potential to create more permanent employment, without significantly affecting the competitiveness of the LNG industry, by directing companies to maximize their use of renewable energy.
Comments
Art Sterritt, executive director of Coastal First Nations
"LNG may be here today, but one day the boom will go bust. By directing these plants to run on renewable energy instead of fossil fuels, the province could provide opportunities for First Nations communities measured in decades, not years."
Paul Kariya, executive director of Clean Energy British Columbia
"If the LNG companies and government choose to primarily power this sector with renewables, then B.C.'s clean power industry is ready to deliver with a cost-effective product. We have the expertise, the companies, track record and relationships, especially with First Nations, to do it on the North Coast, and do it right."
If the first three LNG plants come online by 2020, and if all maximize their use of renewables, an additional 400 jobs will be created in Kitimat, Prince Rupert and Terrace, according to the report. This represents a 45% increase in permanent employment in the region relative to a scenario in which facilities burn gas.
Adapted from press release by Katie Woodward
Read the article online at: https://www.lngindustry.com/liquid-natural-gas/16012014/bc_lng_should_use_renewable_energy_47/
You might also like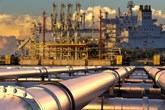 At every stage of the LNG process – from pretreatment to transportation – accurate and reliable measurements are essential for optimising production, maintaining safety, and ensuring profitability.