TOTE Maritime Alaska delays its Orca class vessels LNG conversion schedule
Published by Joseph Green, Editor
LNG Industry,
---
TOTE Maritime Alaska is adjusting the LNG conversion schedule and has elected to delay the upcoming Midnight Sun LNG conversion phase-1 dry-dock by 1 year. Midnight Sun was originally scheduled to undergo phase 1 of the LNG conversion from mid-December 2018 through early-February 2019. TOTE Maritime Alaska will continue sailing both vessels throughout the year with the exception of routine holiday single-sailings.
The adjustment to the conversion schedule aligns the Orca's LNG-readiness to the most recent timeline for Tacoma's LNG-plant completion.
In place of this year's dry dock period, our team will continue preparing Midnight Sun's transition to LNG for items that don't require a dry-dock.
Note: If you want to keep up-to-date with the latest LNG developments, start your free trial to LNG Industry magazine today.
TOTE Maritime Alaska is fully committed to convert the Orca class vessels to LNG, the most environmentally friendly maritime fuel available.
The new conversion schedule is as follows:
Midnight Sun Phase 1: 2019 – 2020.
North Star Phase 2: 2020 – 2021.
Midnight Sun Phase 2: 2021 – 2022.
Read the article online at: https://www.lngindustry.com/liquid-natural-gas/15052018/tote-maritime-alaska-delays-its-orca-class-vessels-lng-conversion-schedule/
You might also like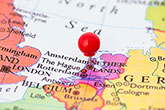 VTTI and Höegh LNG have signed an agreement to jointly explore options to develop and operate Zeeland Energy Terminal, the Netherlands.