B.C. to hold LNG workshops
---
Contractor-supplier boot camps and Request for Proposal (RFP) seminars will be offered at five communities to prepare B.C. businesses for the opportunities LNG offers.
Delivered in partnership between the Ministry and Northern Development Initiative Trust, these workshops are an initiative of the LNG-Buy B.C. Program announced at the Union of B.C. Municipalities' convention in 2013. The boot camps will help local businesses to understand the procurement opportunities and processes associated with major LNG projects. The RFP seminars will guide industry through the RFP processes that will help businesses bid on major contracts. These three-hour boot camps are free to attend and open to all local businesses. The first of these will be held in today in Kitmiat and the second will take place in Terrace on Wednesday 16 April.
In May 2014, the B.C. government will host the second International LNG Conference and link British Columbians with the economic opportunities emerging today and into the future. The conference, Powering a Strong Economy: British Columbia's LNG in the Global Market, will be held at the Vancouver Convention Centre May 21-23, 2014.
The conference will have three key components: a conference, a trade show and an interactive career fair for youth. B.C. businesses will have an opportunity to showcase their capabilities at the trade show to drive business-to-business connections. Contractor-supplier boot camps and RFP seminars also will be held in Vancouver at the LNG conference on the trade show floor.
Additional boot camps and seminars may be offered in other communities if there is sufficient interest and demand.
Opportunity for growth
Shirley Bond, Minister of Jobs, Tourism and Skills Training and Minister Responsible for Labour, said: "We have an opportunity to create economic growth through the development of a new LNG industry. We are focused on developing the LNG sector and building on our competitive advantage and also taking steps to ensure British Columbians are trained and first in line for these jobs."
Rich Coleman, Minister of Natural Gas Development, said: "The LNG-Buy BC Program will lead to partnerships for B.C's businesses to support the LNG industry. We will ensure our business community is integrated into this sector so that they benefit from this generational opportunity, along with all British Columbians."
Adapted from press release by Ted Monroe
Read the article online at: https://www.lngindustry.com/liquid-natural-gas/15042014/lng_workshops_take_place_in_bc_in_initiative_to_involve_local_businesses_in_lng_projects/
You might also like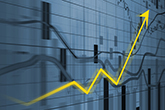 Priya Bose, MarketsandMarkets, India, outlines how the recent growth in global energy demand has resulted in a significantly larger LNG market.