---
Reuters are reporting that Vitol is targeting Southeast Asia's booming LNG markets to boost sales and catch up with rival commodity traders by developing import projects in Pakistan and Bangladesh.
In its biggest potential project, the trader is teaming up with France's Total on a FLNG import facility in Port Qasim, Karachi.
The unusual alliance between the Swiss trade house and oil major shows how emerging markets' appetite for gas is becoming a focal point for the global LNG industry as it faces years of strong supply growth.
Rival trading houses Trafigura and Gunvor are already developing LNG projects in Pakistan and Bangladesh, betting the countries will account for a rising share of future profits and LNG trade.
The Vitol-Total project joins around eight other proposed LNG terminals in Pakistan – largely clustered around Port Qasim – vying to tap into a market set to expand five-fold by 2022 to 30 million tpy.
Floating terminals, known as FSRUs, are faster and less costly to set up than traditional land-based units and offer commodity traders a route into new markets, helping to absorb a growing LNG surplus on international markets.
FSRU projects tend to cost around US$250 million which factors in the full range of costs including chartering, port and pipeline infrastructure.
In Bangladesh, Vitol is going it alone to develop a small scale FSRU alongside the ageing Sangu gas platform in the Bay of Bengal.
Total, which is also developing projects in Myanmar and Ivory Coast, started co-operating with Vitol after a separate Pakistani LNG project it was involved with collapsed last year.
With long-standing oil trading ties in Pakistan, Vitol aims to sell its gas through a nationwide network of 400 retail stations owned by local partner Hascol Petroleum.
Pakistan boasts the region's biggest natural gas-fuelled vehicle fleet after China and Iran.
Vitol and Total were working together after their earlier attempts to join more advanced projects fell through.
Once considered energy backwaters, Pakistan's LNG demand is expected to soar, while Bangladesh may consume as much as 17.5 million tpy by 2025, from zero currently.
Despite offering phenomenal growth, Vitol is a relative late-comer to both markets and may struggle to outpace more advanced projects by Trafigura and Gunvor in Pakistan.
Trafigura aims to develop an LNG terminal in Port Qasim, Karachi alongside an existing project in which it also has a minority stake.
Gunvor meanwhile has joined a consortium, comprising Fatima Fertiliser, Royal Dutch Shell and Engro, which is behind what should be Pakistan's third LNG terminal.
The playing field may be more level in Bangladesh where all players face headwinds.
For example, Trafigura and Gunvor have struggled to progress their small FSRU projects meant to supply fertiliser producers on the Karnaphuli river due to space and logistical constraints.
Even Vitol's rival scheme in the Bay of Bengal faces challenges.
The main obstacle facing Trafigura, Gunvor and Vitol in Bangladesh is finding enough small LNG tankers to ferry the fuel into their shallow water terminals.
Read the article online at: https://www.lngindustry.com/liquid-natural-gas/15032018/vitol-targets-southeast-asias-lng-boom-with-import-projects/
You might also like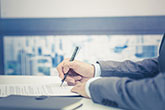 Congo's Ministry of Hydrocarbons has signed a co-operation agreement with Technip Energies that will see the parties expand cooperation in the fields of offshore and onshore energy developments.