Posidonia 2018 to host international unveiling of new joint venture
Published by Will Owen, Editor
LNG Industry,
---
Saudi Aramco, Saudi Arabia's state oil company, and its partners; Lamprell Plc; the National Shipping Company of Saudi Arabia (Bahri); and Hyundai Heavy Industries Co. Ltd. (HHI), have chosen Posidonia 2018 for the global unveiling of its International Maritime Industries (IMI) joint venture. When the yard is fully operational in 2022, IMI will offer new build and maintenance, repair and overhaul of vessels, including Very Large Crude Carriers (VLCCs) and Offshore Rigs. Spread over 11.8 km2, IMI will be one of the world's largest full-service maritime facilities.
To date, IMI has committed orders for 20 Offshore Rigs and 52 VLCCs to be built over the next decade. IMI is also in the process of establishing a supply chain ecosystem adjacent to the yard to drive localisation, agility, and efficiency.
The decision to leverage Posidonia as the international launchpad for its latest venture reinforces the significance and reputation of the world's most prestigious shipping signature event.
"We have chosen to participate at Posidonia 2018 to showcase International Maritime Industries' position as a global competitor and regional hub for maritime industries and services. Given our geographic location and our proximity to strategic shipping routes, IMI is well positioned to be the partner of choice for new build ships and rigs, as well as maintenance, repair, and overhaul services. Utilising the strengths and expertise of the four partners, we are able of offer customers optimum lifecycle cost, efficiency, and leading-edge technology," said Fathi K. Al-Saleem, CEO of IMI.
IMI will be joining over 1850 companies from a wide range of maritime industry sectors currently preparing and planning their participation at the 4 – 8 June event to be held at the Athens Metropolitan Expo across an exhibitor floor space spanning 40 000 m2. Organisers expect to welcome over 22 000 shipping executives and government delegation members during the five days of the event, traditionally regarded as the playground of the world renowned Greek shipping community.
"Posidonia's strength is drawn by the collective quality and buying power of its exhibitors, delegates and visitors, debutants, or repeaters, who commit funds and resources every two years to be part of a signature industry event that is a true celebration of everything shipping stands for," said Theodore Vokos, Executive Director, Posidonia Exhibitions S.A., the biennial event's organiser.
"A key attraction remains the strong presence of the powerful Greek shipowning community at every Posidonia which is leading global newbuilding activity with 61 Greek companies having ships on order worth an estimated US$16 billion," said Vokos.
Over 260 ships built to high specs, with many of them Tier II and Tier III compliant, are on order for Greek interests at the dawn of 2018, 105 of them contracted in 2017.
The spending spree is regulation driven and stems from the recent ratification of the ballast water treatment treaty and type approvals by the US Coast Guard, as well as new regulations regarding SOx and NOx emissions and Monitoring, Reporting, and verification (MRV) requirements, which have speeded up investment in scrubbers, LNG fueled ships and digitalisation of operations. With Greek interests currently running the most modern fleet globally and operating across the globe, compliance with new environmental regulations is a must for Greek shipowners.
Some shipping companies, such as Capital Maritime and Trading, predict that new environmental regulations will make a quarter of today's global fleet obsolete, giving them reason to invest US$1.1 billion in upgrading 71 ships and ordering new ones.
This flurry in new building orders and fleet upgrades is drawing the world's shipping community to Posidonia 2018 in bigger numbers than ever before with commitments or expressions of interest surpassing any previously set event record.
With space bookings already up by10% compared to the same time two years ago and over 80% of the exhibition floor already committed, the organisers had to add another 1000 m2 of exhibition space to meet demand and are confident that Posidonia 2018 will generate once more new business for exhibitors and offer visitors direct access to the latest technology and the entire spectrum of maritime services and products available on the global maritime market.
Once more the Posidonia exhibition space will be dominated by some 20 national pavilions and especially the leading shipbuilding nations, such as the traditional Far Eastern power houses of China, Japan, and South Korea. Maritime Centres such as Hong Kong, Singapore, Dubai, and many others will once more present their wide range of services to the global shipping industry and long-standing exhibitors such as the US, Denmark, and Holland will field greater participations than before. But national participation is not only reserved for traditional maritime nations, as Posidonia welcomes newcomers such as landlocked Luxembourg and agricultural economies like Georgia, while Poland will also make its debut. The majority of flag states will also be present at Posidonia, with Panama, Liberia, the Marshal Islands, Malta, Cyprus, the Bahamas, the Cayman Islands, and Palau amongst others returning once more to the heartbeat of global shipping.
Among the new highlights we count the Greek pavilion organised by HEMEXPO, the association of Hellenic Marine Equipment Manufacturers and Exporters, which will span over 400 m2 of exhibition space with the mission to promote Greek engineering and experienced maritime solutions for the global shipping industry and looking to further expand its offerings on the makers lists of the most important shipyards worldwide.
The Greek presence is complemented by a second Greek pavilion, organised by the Worldwide Industrial and Marine Association (WIMA), representing Greek companies active in the fields of ship construction, ship spare parts and supplies, ship technical, and general services and marine equipment manufacturing.
Another important new participant is the Greek utility company Gastrade, backed by Gaslog Ltd, which will manage the Alexandroupolis Independent Natural Gas System (INGS), a modern, cutting edge technology project which comprises an offshore floating unit for the reception, storage, and regasification of LNG and a system of a subsea and an onshore gas transmission pipeline through which the natural gas is shipped into the Greek National Natural Gas System (NNGS) and onwards to the final consumers.
And while oil continues to fuel humanity's universal transportation needs, data is fast becoming the new oil spinning out a whole new brave world where artificial intelligence and smart shipping will dominate. The drive for digitalisation, the increased needs for smart shipping solutions and high demand for constant fleet connectivity has led to an impressive Posidonia outing by the ICT sector, with over 30 companies confirming their participation in order to compete for a bigger slice of the ever-growing needs of the most modern fleet the world has ever seen.
The Posidonia conference and seminars programme has started filling up and will once more include over 30 conferences, product presentations, technical seminars, and press conferences, all taking place at the Metropolitan Expo. The conference programme will start with the prestigious Tradewinds Shipowners Forum which will tackle current issues facing shipping.
An important new event will be the HEMEXPO powered 'support the local maritime industry summit', organised by Newsfront – Naftiliaki, to take place under the auspices of the Marine Technical Managers Association (MARTECMA), which will give shipping companies the opportunity to familiarise themselves with the state of the art HEMEXPO products and services. This conference will enable them to make educated decisions on future investments going forward and will also further promote the Greek maritime cluster, which is on track to contributing an ever-growing part of the national GDP.
A new feature of the Posidonia Conference and Seminar programme will be the 4th Energy and Shipping Seminar, organised by the Institute of Energy for South East Europe (IENE), which will provide an in-depth analysis of the Global Oil and Gas Market Outlook and analyse the factors that define the correlation between energy cargoes and shipping.
Posidonia is organised under the auspices of the Ministry of Maritime Affairs and Insular Policy, the Union of Greek Shipowners and the Hellenic Chamber of Shipping and with the support of the Municipality of Piraeus and the Greek Shipping Cooperation Committee.
Read the article online at: https://www.lngindustry.com/liquid-natural-gas/15022018/posidonia-2018-to-host-international-unveiling-of-new-joint-venture/
You might also like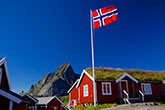 Equinor has announced that the gas leak that occurred at the Hammerfest LNG plant at Melkøya on 31 May 2023 has been stopped and normalisation is under way.