---
Grupa LOTOS, LOTOS Paliwa and Remontowa LNG Systems have signed an agreement to build a pilot LNG docking station, to be sited at the LOTOS service station located in Gdansk-Osowa on the ring road bypassing the Gdansk-Gdynia-Sopot metropolitan area (on the road to Gdynia).
Commercial operations at the station are slated to start in mid 2021.
"As we battle the coronavirus pandemic, we care to ensure continuity of the day-to-day operations of our companies. This improves our chances of swiftly returning to business as usual and gives us hope for quick economic recovery in the near future. Innovation will be a key element here," said Jacek Sasin, Deputy Prime Minister and Minister of State Assets.
"Grupa LOTOS maintains its commitment to growth through innovation. We want to strongly emphasise it in this challenging time ofthe coronavirus pandemic. We make and deliver our products to customers with no disruptions and we support the emergency services in the battle against the coronavirus while working on new projects," stated Pawel Jan Majewski, President of the Grupa LOTOS Management Board. "The project is implemented in partnership with Remontowa LNG Systems and it will enable LOTOS Paliwa to expand its offering to include LNG and CNG as modern, alternative, economical, low-emission fuels designed primarily for heavy road transport. Projects of this type are an important direction for us, one we will actively pursue."
As its main function, the station will enable the re-fuelling of vehicles powered by LNG and CNG. The cryogenic condenser will enable boil-off gas to be liquefied and re-injected into the tank container, helping the station to reduce methane emissions to zero during operation. Furthermore, automatic control and monitoring systems will enable single-person operation and remote servicing of the docking station.
Its unique function will be maintaining the technical parameters of the LNG stored in the intermodal cryogenic tank containers at safe levels for an extended period, in order to enable distribution of LNG to end consumers by any mode of transport.
"I am glad we are about to launch a solution designed by Polish engineers and made in Poland. What pleases me most is that the station will be built in the Gdansk region with the best partner we could wish for," said Piotr Dowzenko, President of the Management Board of Remontowa LNG Systems of the Remontowa Holding Group. "By implementing this project, we are deploying several extremely demanding technologies, expanding our range of LNG solutions and entering the onshore market with technologies we have previously used in the offshore industry," Dowzenko added.
The docking station will be located at the LOTOS service station at ul. Spacerowa 50 in Gdansk-Osowa and will be operated by LOTOS Paliwa. Building the facility in the proposed location will contribute to developing transport infrastructure along a TEN-T route. The project will help to create an LNG distribution system in Gdansk, with its footprint extending to Gdynia (as a TEN-T urban node), the Gdansk Province and beyond (no LNG fuel sources currently exist in Northern Poland). Besides its function as a service station, the facility could be used in the future as a virtual LNG pipeline hub and serve as the key to modern LNG distribution in Poland and abroad.
Initial assembly work is being carried out and training is being delivered in various fields, including the application of multilayer insulation (MLI). Almost all required components have already been acquired. With the contract signed, design work and procurement process completed, the project has moved into the formal arrangements, construction and commissioning phase.
Co-funded by the EU under the Connecting Europe Facility (CEF), the project comprises the design, construction and pilot testing of an LNG docking station.
Read the article online at: https://www.lngindustry.com/liquid-natural-gas/14042020/lotos-to-open-its-first-lng-re-fuelling-station/
You might also like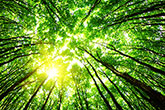 Rohe Solutions Oy has started liquefying biogas from the grid at the Hamina LNG terminal. Liquefaction at Hamina LNG Oy's terminal and the first pilot deliveries are planned to start in early 2024.