---
As confidence returns to the oil and gas sector, Australia's operators must maintain their disciplined focus on efficiency, productivity, operational excellence and control of costs, while positioning themselves for what's coming next. Speaking at the Australasian Oil & Gas (AOG) Conference media breakfast in Perth, Deloitte Australia's oil and gas leader Bernadette Cullinane discussed how unambiguously fitter, leaner and more resilient the sector has become, but its efforts must not end there.
"Our Australian LNG sector will soon take the crown as the largest in the world. The industry is becoming more global, digital, diverse and decentralised, while the energy mix for Australia and Asia-Pacific is shifting to lower carbon fuels," said Cullinane. "With such rapid change, it is important for operators and services companies to look to the future and be prepared for the energy transition that is coming around the corner."
Cullinane identified some of the key themes across the oil and gas sector during 2018 and beyond:
Technology and innovation are key to unlocking new deposits, driving sustainable productivity gains, ensuring international competitiveness and shaping the future of the Australian oil and gas sector. Here in Australia, talk is now being translated into action. National Energy Resources Australia (NERA) has just announced support for seven innovative oil and gas projects with specific emphasis on artificial intelligence (AI), data analytics, data science and digitalisation.
The oilfield services sector has felt the full force of the downturn, but it's also prepared for the upturn in activity. There's significant demand in the US due to the short cycle shale revolution, though it remains to be seen how this will translate to Australia. The main question for the future of the sector is whether to diversify further to match the broader investment trends of its major customers, particularly into the renewable energy sector.
Asset optimisation – determining how to extract more value from existing assets and extend their life is a big issue for owners and the engineering companies that support them. As a result, many companies are increasingly looking to optimise their resources through the use of data science to maximise assets and analytics to take a risk-based approach to monitoring them.
Capital allocation – in the latest cycle, oil and gas companies have repositioned their businesses be profitable in a US$50/bbl world. Costs are down, earnings and free cash flows are up, debt levels are down to manageable levels. If last year was all about debt reduction and restoring businesses back to financial health, 2018 is likely to be all about shareholder returns. Keeping investors and stakeholders happy will be at a premium.
Gas security and affordability – 2017 was characterised by significant tensions between Australian LNG exports and domestic gas supply. The agreement with gas producers under the Australian Domestic Gas Security Mechanism should not be seen as a long-term solution. The sector needs a strong energy policy and a supportive regulatory framework that provides clear signals to investors/producers to undertake the necessary long-term investments in new gas supply.
Diversity and inclusion is an increasingly important issue playing out across the entire energy and resources industry and its importance within the workplace is now considered a board level issue. There is recognition at the highest levels of industry that the ability to attract and retain a talented, engaged, diverse and high performing workforce is intrinsically linked to delivery of superior shareholder returns. Diversity will be a genuine source of competitive differentiation, particularly as the industry embraces digital platforms, automation and other new ways of working.
Workforce of the future - the sector is increasingly a world of drones, IoT, analytics, robotics, AI and machine learning as companies seek to achieve a step change in productivity levels, gain much greater understanding of their operations and take performance to the next level. It's entirely possible we will soon see a fully automated offshore oil and gas platform with robots performing all the field operations and a highly skilled human taskforce pulling all the strings onshore. With digital extending its reach, data scientists, computer technicians and software engineers will become the employees of the future, leveraging the power of technology to uncover new reserves, exploit new oil and gas basins and harness the potential of alternative energy.
Repositioning to new energies - the sector is repositioning to capture benefits of the new energy economy which includes renewables, low carbon energy and battery storage. Oil and gas companies are transforming their business models to "future-proof" themselves given the high level of uncertainty over the future energy mix. Many are expanding their portfolios to include solar and wind assets and are becoming energy solution providers.
These topics and others will be discussed over the three day AOG 2018 conference. Bernadette Cullinane will be hosting the 'Decommissioning' and 'New markets and new energies' sessions at the AOG 2018 Collaboration Forum on 16 March.
Read the article online at: https://www.lngindustry.com/liquid-natural-gas/14032018/australias-oil-and-gas-sector-needs-to-see-around-the-corner/
You might also like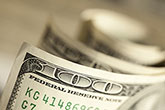 NextDecade Corporation's subsidiary, Rio Grande LNG, LLC, has entered into a credit agreement for US$356 million of senior loans to finance a portion of the first three LNG trains at NextDecade's Rio Grande LNG export facility in Texas.