Iran threatens to expel foreign companies from South Pars gas field
---
Iran holds the world's second largest reserves of gas in the world and is also the second largest exporter of crude oil in the OPEC group. However, western sanctions and constant fears about government instability brought on by accusations of election rigging have made many foreign countries cautious about investing. The current threat of even tighter sanctions brought on by Iran's uranium enrichment plans has further dented investor confidence; this lack of investment is holding back Iran's upstream sector which needs foreign investment to modernise.
As a result of this, Iran is stepping up the pressure on foreign firms to speed up development of the South Pars gas field. Last month Brigadier General Yadollah Javeni, the head of the political bureau of the Revolutionary Guard Corps, said, "The Revolutionary Guards are proud to declare that they have the ability and the know how to easily replace large foreign companies." He went on to specifically name companies under threat, "For example, we can take up big projects in (the southern port and energy hub of) Assalouyeh and replace Total and Shell."
The threat was repeated by the Iranian Oil Minister yesterday. Massoud Mirkazemi stated that, "We have recently told some foreign firms which have delayed some phases (in South Pars) for several years, that we could not negotiate with them and domestic firms will be given these projects to implement."
Iran is looking to invest US$ 200 billion in a five year development plan up to 2015. This reluctance by western firms to make new investments in Iran, has led to the country looking to the third world instead for foreign investment. Iran has announced that is awarding contracts for the South Pars field to Indian, Malaysian and Chinese companies rather than western countries. Ali Vakili, an official with Oil Ministry has said that CNOOC are planning an investment of US$ 5.5 billion in the South Pars field.
The reason for this sudden patronage of less experienced third world countries over their western counterparts is because, according to Houchang Hassan-yari, of Canada's Royal Military College, "The American, French, Italian and British companies are respecting the sanctions that are imposed by Americans on the Iranian oil and gas activities. So, it means that Iran doesn't have any other choice but to go to the third world countries."
Read the article online at: https://www.lngindustry.com/liquid-natural-gas/10052010/iran_threatens_to_expel_foreign_companies_from_south_pars_gas_field/
You might also like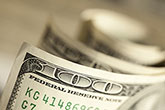 NextDecade Corporation's subsidiary, Rio Grande LNG, LLC, has entered into a credit agreement for US$356 million of senior loans to finance a portion of the first three LNG trains at NextDecade's Rio Grande LNG export facility in Texas.