LNG - 08 July 2021
PETRONAS LNG Ltd has secured a 10-year term deal to supply LNG to CNOOC.
The Society for Gas as a Marine Fuel has published two new guidelines to improve the safety of LNG-fuelled ships.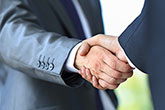 Bechtel to conduct FEED for energy plant to help power economic development in Vietnam.